Northcentral Technical College is excited to invite all Registered Dental Hygienists to the Explorer Dental Conference for a day of networking, fun, and professional growth!
Speaker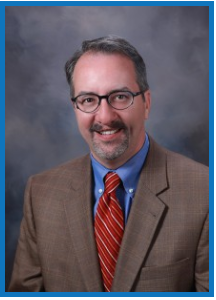 Dr. Joseph Best, DDS, PhD
Dr. Best graduated from Marquette University School of Dentistry in 1989. He then went on to attend the University of Rochester School of Medicine and Dentistry in New York. Dr. Best achieved a Ph.D. in pharmacology in 1995, and then earned his certificate in oral and maxillofacial surgery in 1997. Dr. Best subsequently joined as a faculty member of the the University of Rochester Eastman Department of Dentistry in 1999, and then the private practice of OMSA in 2000. He currently serves on the faculty of the Marquette University School of Dentistry.
Dr. Best has been the noteworthy recipient of numerous awards, grants, and honors to include an oral and maxillofacial surgery foundation fellowship, the AADR Hatton Award, and the Dentist Scientist Award from the University of Rochester. Dr. Best has published several articles relating to his research in various professional journals, and has been invited to speak on numerous occasions at formal gatherings.
Dr. Best has extensive training and experience in all aspects of oral and maxillofacial surgery. He is board certified with the American Board of Oral and Maxillofacial Surgery. He is also a member of many other professional organizations.
Topics:
Opioids and Other Medications - Dr. Best
Communication: Skill Building - Marlene Roberts
Oral Pathology - Dr. Best
Cost
$149 - Standard Rate
$100 - NTC Staff/Student Rate
CEUs
7 CEUs
Cancellation Policy
If for any reason you are unable to attend your scheduled course, please contact us prior to the start date of the course. This will ensure that we can provide a full refund of your course fees. If there are extenuating circumstances that prevented you from attending a course, please contact our office as soon as possible. If we do not receive any correspondence from you, you will be responsible for full payment of course fees.
Driving Directions