Customers today have nearly unlimited access to information and alternative products, and they often choose where to do business based on the level of service they receive.
Putting your customers first strengthens consumer loyalty, reduces customer turnover and increases long-term sales. This is especially true for small business owners, as it provides nearly unlimited opportunity for differentiation and building loyalty. Join us to learn how to stand out amongst the competition!
Keynote Speaker: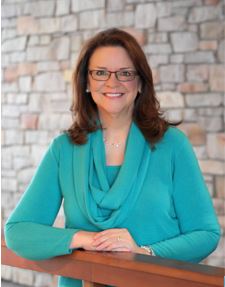 Judy Fowler is the Guest Relations Manager at Culver Franchising System, LLC, a national food brand based right here in Wisconsin. Judy lives in Culver's hometown, Sauk Prairie, WI, and has served Culver's franchisees, guests and fellow Culver's support team members the past 20 years. Fulfilling our mission statements that "every guest who chooses Culver's leaves happy" and "every franchisee who chooses Culver's remains happy" is at the heart of everything she does.
Keynote: "Elevate Every Moment"
Culver's success begins long before our delicious ButterBurgers ever reach the table. It starts with passionate people who believe in being the best at sharing delicious food and our Midwestern hospitality in communities across the country, without forgetting that it all started in one small Wisconsin community, with one successful restaurant, serving one friend, one neighbor and one family at a time.
Cost: 
$49 - Breakfast included
*SPECIAL RATE of $39/person for groups of 5 or more!
Locations:
The speakers will be presenting live from the  Wausau campus's Conference Center, and a live feed will be broadcast to the Antigo, Medford, Phillips, Wittenberg and Spencer campuses.
Cancellation Policy
An attendee must notify NTC of a cancellation prior to the beginning of the event in order to have fees removed or a refund issued. Attendees who do not attend without notifying Continuing Education will be responsible for payment of all course fees and will not be eligible for a refund.