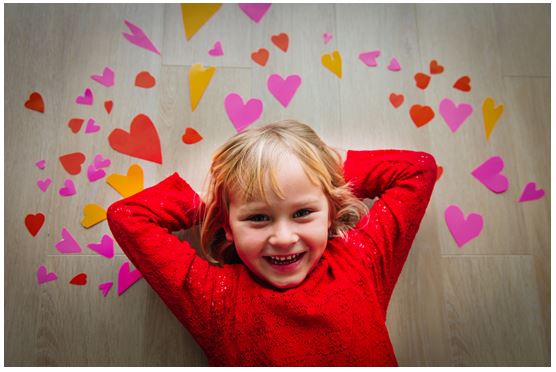 Agenda
8:00a.m. - 8:30a.m.  Check In / Vendors
8:30a.m. - 11:30a.m.  Brain Development: You REALLY Are Making a Difference, Deborah McNelis, M.Ed 
The human brain is an amazing and complex organ that allows each of us to think, feel and act. The brain systems that regulate those activities are largely shaped by experience. This presentation provides you with an easy to understand overview of brain basics from birth through adulthood. You will be inspired by how much more you understand about how the brain impacts behavior, learning and self-perception!
11:30a.m. - 12:30p.m.  Lunch / Vendors
12:30p.m. - 2:30p.m.   Taking Care of You: Body, Mind, Spirit, Debbie Moellendorf
During this abbreviated "Taking Care of You: Body, Mind, Spirit", participants will increase their awareness of how stress affects our body, thoughts, emotions and behaviors. Managing life's challenges in healthy ways allows participants to take better care of themselves and their overall health. Participants will learn about other opportunities in this area to participate in the full Taking Care of You program.
2:30p.m. - 2:45p.m.  Break
2:45p.m. - 4:15p.m.  OPTIONAL: No Small Matter Screening
No Small Matter is a feature-length documentary film and national engagement campaign that brings public attention to this vital question by sharing powerful stories and stunning truths about the human capacity for early intelligence and the potential for quality early care and education to benefit America's social and economic future. This multifaceted project reveals how our country is raising its youngest citizens, why making the most of this time in their lives is so crucial, and most importantly, what we can do to change the perception of when learning begins.  The first major theatrical documentary to tackle this topic, No Small Matter is designed to kick-start the public conversation about early care and education. The ultimate goal: to produce an entertaining, accessible, and inspiring film that redefines the audience's understanding of the issue and helps drive it to the top of the political agenda. Or, as one advocate put it, "not just to make a documentary about early childhood education, but to make the documentary about early childhood education."
4:15p.m. - 4:30p.m.  Wrap Up / Evals 
CEUs
5 CEUs for two sessions
6.25 CEUs for two sessions and No Small Matter screening
Cost
$40 registration - Lunch included
Registration
Registrations must be submitted by Friday, February 7, 2020.
EXTREME Inclement Weather: If the conference is cancelled, you will receive a telephone call at the number listed on your registration form, prior to 7:00 AM on Feb. 15. A tentative snow date is planned for Saturday, February 22. 
Cancellation Policy
If for any reason you are unable to attend your scheduled course, please contact us prior to the start date of the course. This will ensure that we can provide a full refund of your course fees. If there are extenuating circumstances that prevented you from attending a course, please contact our office as soon as possible. If we do not receive any correspondence from you, you will be responsible for full payment of course fees.
Presented in partnership with