Do you find it a challenge to take the lead in meetings or stand up for your ideas? Do you push your own ideas too hard or discount the opinions of others? Assess your current leadership capacity and ability to influence others (regardless of your job title). Find out how others interpret your messages. Beyond the words we use, what do people see in our eyes, movements, and actions?
In a world of short-tempered, stressed-out workers, stand out by being consultative and empowering. Enhance your communication skills and build more productive working relationships. Learn to communicate with urgency without causing undue stress. Find out how to get people to do what you want because they want to. Learn how to command attention, motivate, and engage your audience. Learn with peers by practicing new skills in a safe space.
Key Takeaways
Learn to influence from wherever you are

Discover how your body language, speaking style, and ability to deliver messages are working

Identify leadership and communication skills that you can improve upon

Craft messages that establish a connection and motivate

Techniques for communicating assertively in the workplace
About Terra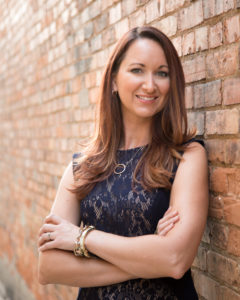 Terra L. Fletcher is the author of Flex Your Communication: 47 Tips for Every Day Success at    Work. She is a professional speaker and corporate trainer. Terra is dynamic, engaging, and highly rated. She has spoken for the National Association of Tax Professionals, Georgia Pacific, Prevea Health, and the American Counseling Association. She has a decade of experience in business development and marketing. Terra was awarded Entrepreneur of the Year in 2012 by the Shawano Country Chamber of Commerce. She has contributed to over 150 events in dozens of locations in the Midwest, and nationwide.
Cost
$69 - 3 CEUs
$49 - NTC Staff/Currently enrolled Student
Locations
Terra will present live at the Wausau campus (Center for Health Sciences - room 1004B) and will be live broadcast to the Antigo, Phillips, Medford and Spencer campuses.
Cancellation Policy
If for any reason you are unable to attend your scheduled course, please contact us prior to the start date of the course. This will ensure that we can provide a full refund of your course fees. If there are extenuating circumstances that prevented you from attending a course, please contact our office as soon as possible. If we do not receive any correspondence from you, you will be responsible for full payment of course fees.