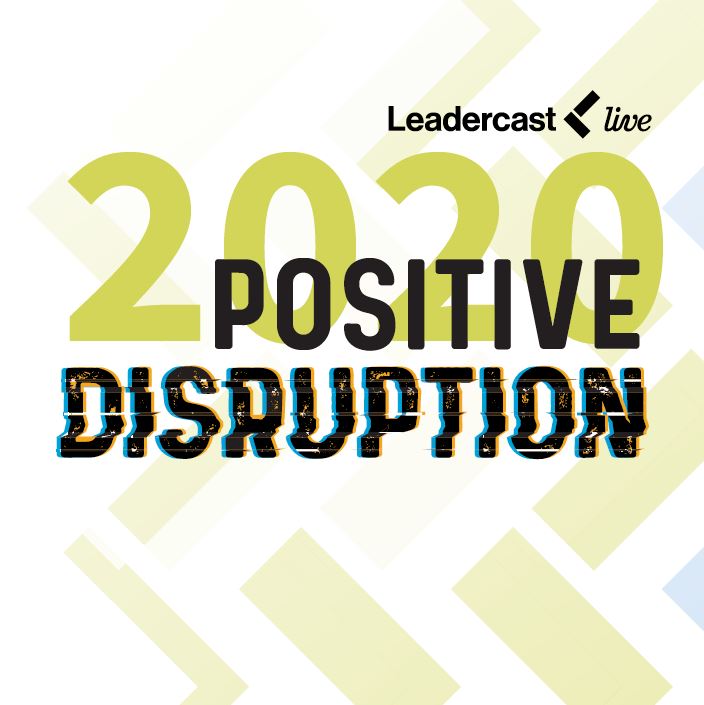 Leadercast is the largest one-day leadership event in the world, broadcast each year from Atlanta to hundreds of Host Sites around the globe.  Join us for a viewing of the Leadercast broadcast, and on-site interactive conversation. The speakers at Leadercast 2020 – Positive Disruption will unveil to you how you can upset the status quo to incite positive change that will echo throughout your organization.
Disturbance. Disorder. Disarrangement. Many people think these are negatives in the workplace, but Leadercast will show why disruption is the best way to make positive, lasting change in your organization and beyond.
Why Attend? 
Be empowered in your leadership. Our mission is to fill the world with leaders worth following. We're confident the lessons you'll learn at Leadercast will make you a better leader.
Add to your leadership toolbox. You'll hear a lot of wisdom from the leaders who take our stage. Each of them will share actionable tools and insights you can take with you back to your workplace.
Hear from world-renowned experts. Our lineup of speakers will give you practical guidance on how to enhance your leadership, both for yourself and your team.
Network with leaders just like you. You will be surrounded by leaders from all industries and backgrounds who are there for the same reason you are: to further themselves on their leadership journey.
Earn CEU credits. Attend Leadercast 2020 and you can receive continuing education credits in human resources (HRCI and SHRM), nursing (Alabama State Nurses Association) and general fields.
Speakers
See speaker bios HERE
Pricing
$79 - Early Bird Rate (Until April 30)
$99 - Regular Rate
$50 - NTC Staff/Student
Flexcast Presentation
In an effort to provide an optimal viewing experience, NTC's event will be presented in a Flexcast format and will include live, on-site interactive conversation. This broadcast allows us to avoid any technology issues that arise during a live stream.
CEU Information
Certificates of Attendance will be provided. Specific CEUs are available through Leadercast.
Location
The Flexcast broadcast will be presented at the Wausau, Wittenberg, Antigo, Medford, Phillips and Spencer campuses.
Cancellation Policy
If for any reason you are unable to attend your scheduled course, please contact us prior to the start date of the course. This will ensure that we can provide a full refund of your course fees. If there are extenuating circumstances that prevented you from attending a course, please contact our office as soon as possible. If we do not receive any correspondence from you, you will be responsible for full payment of course fees.
Additional Information