This six hour virtual training over three days will be broken into 50 minute blocks.  Over the course of the training Dr. Wilson and Judge Floerke will cover:
The neurobiology of trauma, as it specifically relates to the dynamic of domestic violence

Risk assessment in cases of domestic violence, using case studies

Effective monitoring for Batterer Intervention Programs and offender participation, with special attention paid to the impact of COVID-19 

How to create and maintain a trauma informed court and team

The science behind vicarious trauma and why it will eventually effect all of us to some degree

Scientifically supported methods for building resilience 
Meet the Presenters
Dr. Chris Wilson is a licensed psychologist from Portland, Oregon. He is currently the Director of Being Trauma Informed (BTI), an organization dedicated to making the science of trauma accessible and practical. Prior to starting BTI, Dr. Wilson had a private practice conducting evaluations and psychotherapy, while also providing training with a focus on domestic violence and sexual assault. For seven years he worked in the Oregon Department of Corrections and for ten years ran groups for abusive men. Dr. Wilson is a guest faculty member at the US Army's Special Victim Capabilities Course, where he teaches military criminal investigators about the neurobiology of trauma. He formerly served as a curriculum consultant for The National Center for Campus Public Safety.
Judge Shaun Floerke is a district court judge of the 6th Judicial District of Minnesota, chambered in Duluth. He was appointed to the bench July 2004. Before taking the bench he served as a lead prosecutor, litigation attorney in a private law firm, and as a senior attorney in government civil litigation. He has served as Co-Chair of the Minnesota Treatment Court Initiative and is a past member of the Minnesota Judicial Council, the governing body for the judiciary in Minnesota. He trains judges and other professionals on domestic violence responses, treatment courts and resiliency practice nationally and internationally. He serves as faculty for the National Center for DWI Courts, the National Drug Court Institute, and the National Council of Juvenile and Family Court Judges.
Cost
$40 - 6 CEUs
Virtual Training
This seminar will be conducted online using Zoom.  A link will be provided to registered attendees prior to the training.
Presented in partnership with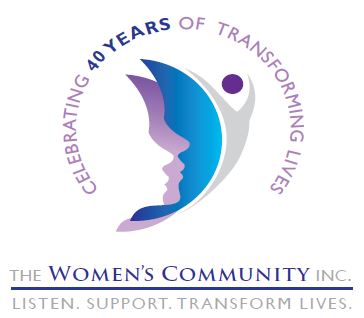 Cancellation Policy
If for any reason you are unable to attend your scheduled course, please contact us prior to the start date of the course. This will ensure that we can provide a full refund of your course fees. If there are extenuating circumstances that prevented you from attending a course, please contact our office as soon as possible. If we do not receive any correspondence from you, you will be responsible for full payment of course fees.