Dr. Jennifer Kuklenski, author of Diversity and Organizational Development, will facilitate this full-day seminar to help business leaders and managers better understand the impacts and opportunities associated with Diversity, Equity, Inclusion and Access (DEIA). Exploring diversity trends, as well as how exclusion manifests within organizations, participants will build their DEIA competency and learn how to create inclusive workplaces where employees develop a shared sense of purpose and belonging, fully contributing to organizational success.  
Topic Outline: 
DEIA In Context: An Introduction
Global and national diversity trends
Explicit vs implicit bias
Diversity's impacts: opportunities and challenges
Exploring Social Exclusion in the Workplace
Stereotypes and prejudice
Employment related discrimination
The cost of exclusion
Developing DEIA Competency
Cultural intelligence
Facilitating difficult conversations
Creating an Inclusive Workforce
Inclusive Organizational Development (IOD)
Managing diversity from an IOD perspective
Why DEIA initiatives fail
Registration Fee
$99 - Regular Registration
$79 - Group Registration (5 or more)
*Registration fee includes lunch and refreshments and certificate for 6 CEUs
Meet the Presenter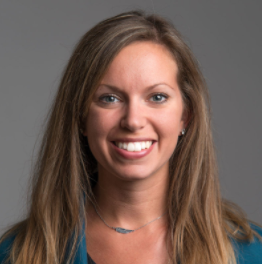 Dr. Jennifer Kuklenski is a professor in the Department of Social Responsibility and Program Coordinator for Business Administration at Northland College. She holds the William B. Mark Professorship of Social Science and previously held teaching appointments at the University of Maryland and the University of Southern Mississippi. Having an interdisciplinary academic background, Dr. Kuklenski received her MA in International Security, MBA in Environmental Management & Sustainability, and Ph.D. in International Development with an emphasis in Economic Development. She is an active, publishing member of the Academy of Economics and Finance and a U.S. Air Force Veteran. Dr. Kuklenski is also the founder of 3P Insights, LLC, a training and consulting firm helping organizations improve their triple bottom line performance and social impact.
Cancellation Policy
An attendee must notify NTC of a cancellation prior to the beginning of the event in order to have fees removed or a refund issued. Attendees who do not attend without notifying Continuing Education will be responsible for payment of all course fees and will not be eligible for a refund.