Join us for the 16th Annual WSUP Fall Conference! Our goal is to provide quality continuing education to sonographers across different disciplines and specialties.
Friday Night Speaker and Vendor Showcase - November 11, 2022
5pm-6pm "What's new in CEUS" presented by Joanne Sandelski, MA, RDCS, RVT (1 CEU)
6pm-8pm  Vendor Showcase with panel discussion of case studies (1 CEU)
Saturday Conference - November 12, 2022
8:00 a.m. - 4:00 p.m.
See the full agenda HERE
All conference events will be held at the Hilton Garden Inn, 151401 County Rd NN, Wausau WI 54401. We are pleased to extend special accommodation rates for our participants. To reserve your room with the WSUP discount, call 715.298.5775.
CEU
Friday night speaker and panel will be submitted for 2 CEUs.  Saturday's conference will be submitted for 7 CEUs.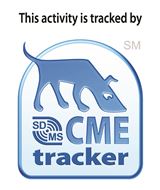 Pricing
$179 - Early bird rate, good until October 28, 2022
$199 - Standard Rate
$50 - Student Rate
Materials
Materials will be distributed electronically via flash drives. If you would like paper copies, you may purchase them for an additional $15 per track book. Please feel free to bring a laptop to the event to open your flash drive content.
Cancellation Policy
An attendee must notify NTC of a cancellation prior to the beginning of the event in order to have fees removed or a refund issued. Attendees who do not attend without notifying Continuing Education will be responsible for payment of all course fees and will not be eligible for a refund.  The WSUP conference will not refund cancellations made within 72 hours of the conference.