Understanding the nuances in the Public Records Law regarding disclosure of different types of records from Personnel Records to Law Enforcement Records is critical for your operations.  This training will cover the legal obligations you have regarding open records.
The training will cover the following topics: 
Understanding the obligation to respond to requests for records
Understanding the authority to charge fees
Fulfilling notice obligations from basic situations to complex situations involving multiple employees
Understanding statutory and common law provisions barring the release of records
Understanding the balancing test analysis and clearly articulating arguments supporting the custodian's decisions regarding release 
Responding effectively with scenario training to identify common problems posed by records requesters
Managing the public relations aspects of the public records law 
Target Audience
This event is only open to Public Safety personnel.
Featured speaker - Kyle Gulya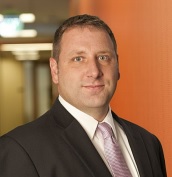 Kyle advises both public and private sector employers with employment and labor related issues including regulatory compliance, anti-discrimination practices, contractual and workplace policy matters and personnel management. He also advises clients regarding complex internal investigations and effectively resolving personnel disputes. Kyle also assists clients with crisis communications and effectively handling crisis situations, regularly advising clients regarding Wisconsin's Public Records Law and Open Meetings Law.
Kyle has extensive experience involving the unique employment and labor related issues faced by Police Departments, Fire Departments, Sheriff's Departments and Police & Fire Commissions. Kyle works closely with law enforcement professionals in management side labor and employment related issues. Kyle is proud of his relationships with the Wisconsin Chiefs of Police Association, the Wisconsin Fire Chiefs Education Association and the Wisconsin Police Leadership Foundation. 
Kyle frequently presents on labor and employment related issues throughout Wisconsin and nationally. Kyle has also written numerous articles regarding labor and employment related issues, Wisconsin's Public Records Law and Wisconsin's Open Meetings Law.
Cost
$125 - Lunch included
Cancellation Policy
If for any reason you are unable to attend your scheduled course, please contact us prior to the start date of the course. This will ensure that we can provide a full refund of your course fees. If there are extenuating circumstances that prevented you from attending a course, please contact our office as soon as possible. If we do not receive any correspondence from you, you will be responsible for full payment of course fee.