Infant Massage Educator Certification Trainings integrate the ancient art of infant massage into the parenting traditions of our Western Culture.  The infant massage process taught in the training is based on the work of Vimala McClure, author of Infant Massage: A Handbook for Loving Parents. The training presents protocols, adaptations and techniques to work with families and their babies and involves both practical and theoretical work.
Part I is a four day trainer facilitated lecture and discussion including visual slide presentations and videos, trainer guided hand-on practice of massage techniques on a doll, small group discussion and activities including practice teaching and self-reflection exercises. Part II is student directed with written assignment completion, practicum(practice teaching of families) and self-reflection summary.
The training curriculum covers:
Infant massage throughout history and the history of the International Association of Infant Massage organization

Infant massage techniques and how to adapt these skills as infants develop or for specific needs

Effects and benefits of infant massage

Touch research

Infant and child development in relation to infant massage

Infant cues, crying and behavioral states

Understanding, supporting and valuing parents

Safety guidelines for the use of oils

Communication, teaching, and group facilitation skills

Marketing and promoting massage classes
What the Parent Educator Certification Enables You to Do:
Facilitate and to enhance the loving relationship between parent/caregiver and their infant
Teach group or private classes for parents/caregivers with their infants

Give in-service/presentations on infant massage concepts to groups including benefits, bonding/attachment, behavior states, cues, crying and research
Training Registration
$695 - Includes book and training materials
Included in your training fee is a one-year membership with Infant Massage USA® which begins with your training date. When you are certified, your Infant Massage USA® membership will be updated from a student to a CEIM membership.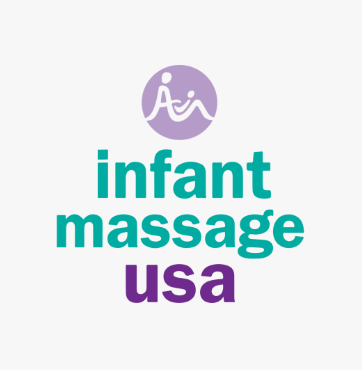 This training is provided by Infant Massage USA, the US Chapter of the International Association of Infant Massage. 
Cancellation Policy
An attendee must notify NTC of a cancellation prior to the beginning of the event in order to have fees removed or a refund issued. Attendees who do not attend without notifying Continuing Education will be responsible for payment of all course fees and will not be eligible for a refund.
Registration opening soon