K–12 Staff Resources

:
Staff In-Service
Are you looking for fun and engaging ways to bring team building activities to your next in-service?
NTC offers customizable experiences for your staff to learn new hands-on skills while also learning about each other. These faculty-led experiences include activities that are available on a rotating basis in a variety of areas:
Studio Max Salon + Spa | Cosmetology Services
Center of Health Sciences | Medical Care
Manufacturing Labs | Machine Tool or Welding Projects
Public Safety Center of Excellence | Emergency Response Tactics
Information Technology Entrepreneurial Center | Decoding IT Careers
Student Life Den| Sports Simulators, Yard Games, Escape Room
Esports Arena | Virtual Gaming 
Agriculture Center of Excellence | Farm to Table Activities
Culinary Kitchen | Cooking
Have Questions?
Please contact Ashley Deaver to discuss programming that meets your needs.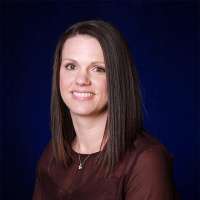 Ashley Deaver
Director of Student Recruitment
Ashley provides leadership to the Career Coach team as they support prospective students with career exploration and admissions assistance. She welcomes the opportunity to help you get started at NTC.