(WAUSAU, Wis.) – Students completing the Emergency Medical Technician (EMT) program at Northcentral Technical College (NTC) united to support the family of a fallen firefighter in Wisconsin. After students learned about the series of events that tragically cause the line-of-duty death of Appleton Firefighter, Mitch Lundgaard, they knew that they needed to do something.
"We discussed what happened to Mitch on the EMS call that he was on," said Jackie Wagner, NTC Instructor. "The students were both shocked and saddened to hear that something so senseless had happened to him."
That's when one student sprang into action and found a fundraiser that was selling t-shirts to benefit the Lundgaard family. After hearing about the fundraiser, the class teamed up to purchase shirts as a group and raised over $400, which was donated to the Lundgaard family.
Although the shirt sale ended in July, there is an official GoFundMe donation page online to benefit the Lundgaard family. If you would like to contribute, visit: gofundme.com/f/afd-mitch-lundgaard-family-fund.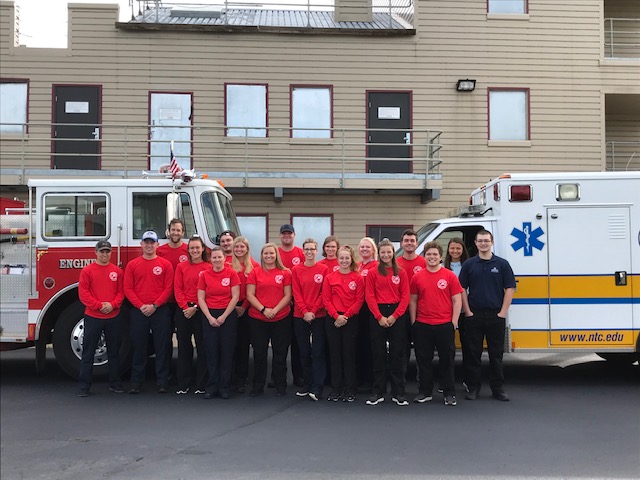 # # #
Northcentral Technical College (www.ntc.edu) is north central Wisconsin's premier two-year college of choice and is a resource for all District residents. It provides individuals, organizations and businesses with quality skills training in a wide range of programs designed to build a competitive, technologically advanced workforce in today's rapidly changing global environment. NTC has seven convenient locations and three Centers of Excellence in Antigo, Medford, Merrill, Phillips, Spencer, Wausau and Wittenberg.