Live
Grab lunch or a latte in our Campus Café featuring Starbucks beverages before heading out to the courtyard to relax by the fire pit before a game of basketball or volleyball on our lighted courts. Or stop by The Den for a game of pool, ping pong or foosball, or a quick gaming session between classes.
If you're not tired after class, head out to play disc golf on our nine hole course. Wherever you go on campus, you can rest assured that your experience will be safe and secure with our onsite security, adjacent free parking, and lighted walkways and parking lots.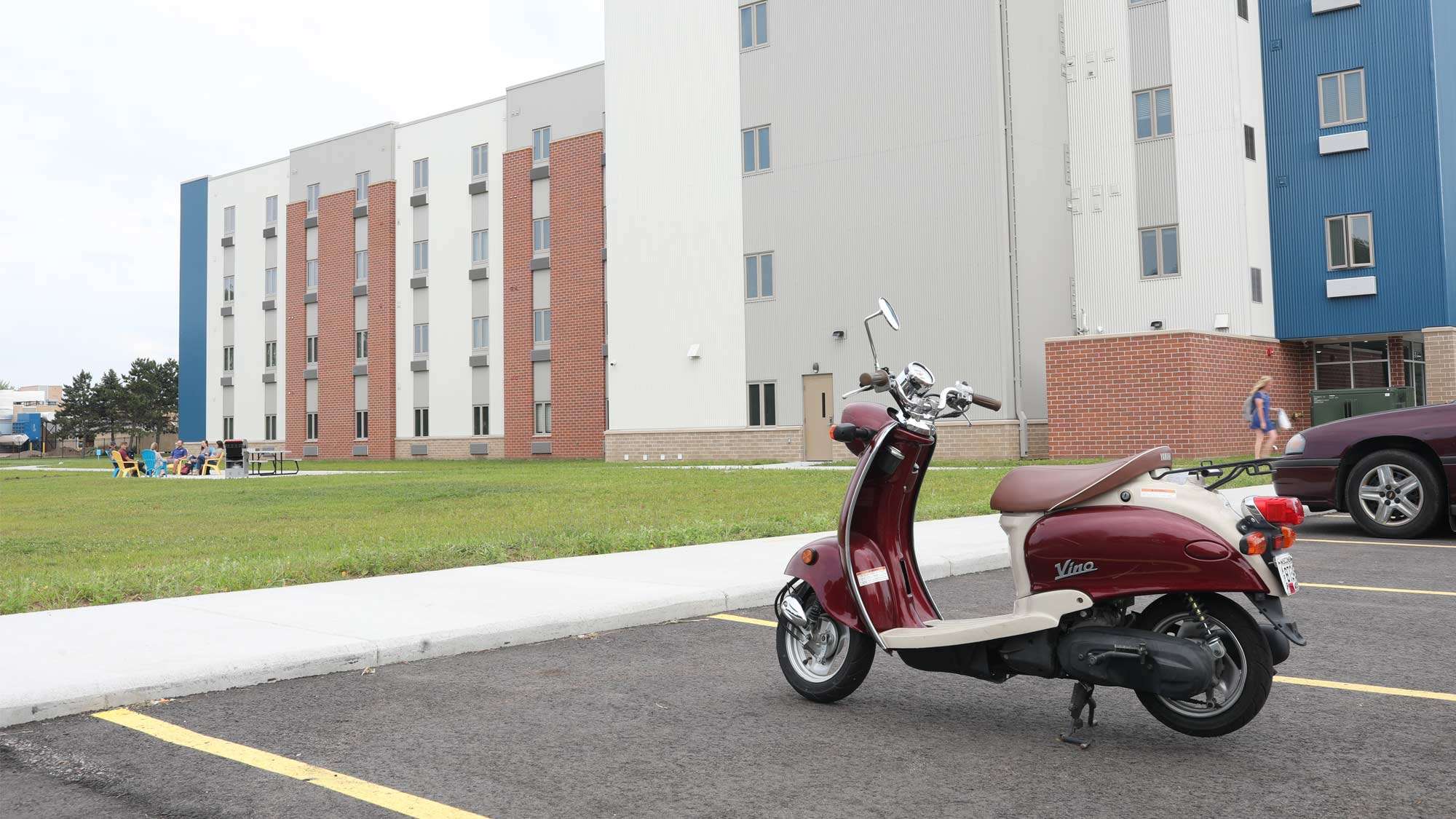 Whether you choose to live adjacent to campus in Timberwolf Suites, our new, fully furnished student housing community, or commute from off campus, you'll find that NTC feels like home — but with way more options.
Connect
Current students and NTC alumni know that getting involved on campus leads to an enhanced collegiate experience. Get connected and meet new people through free on campus events and activities like picnics, spirit days, comedians and musicians.
Head to the Student Leadership Center, where you can collaborate with fellow students, connect with leadership opportunities or take advantage of the College's Transfer & Placement Services. Or stop by Timberwolf Union where our Student Life staff and student workers are always happy to answer questions or point you in the right direction.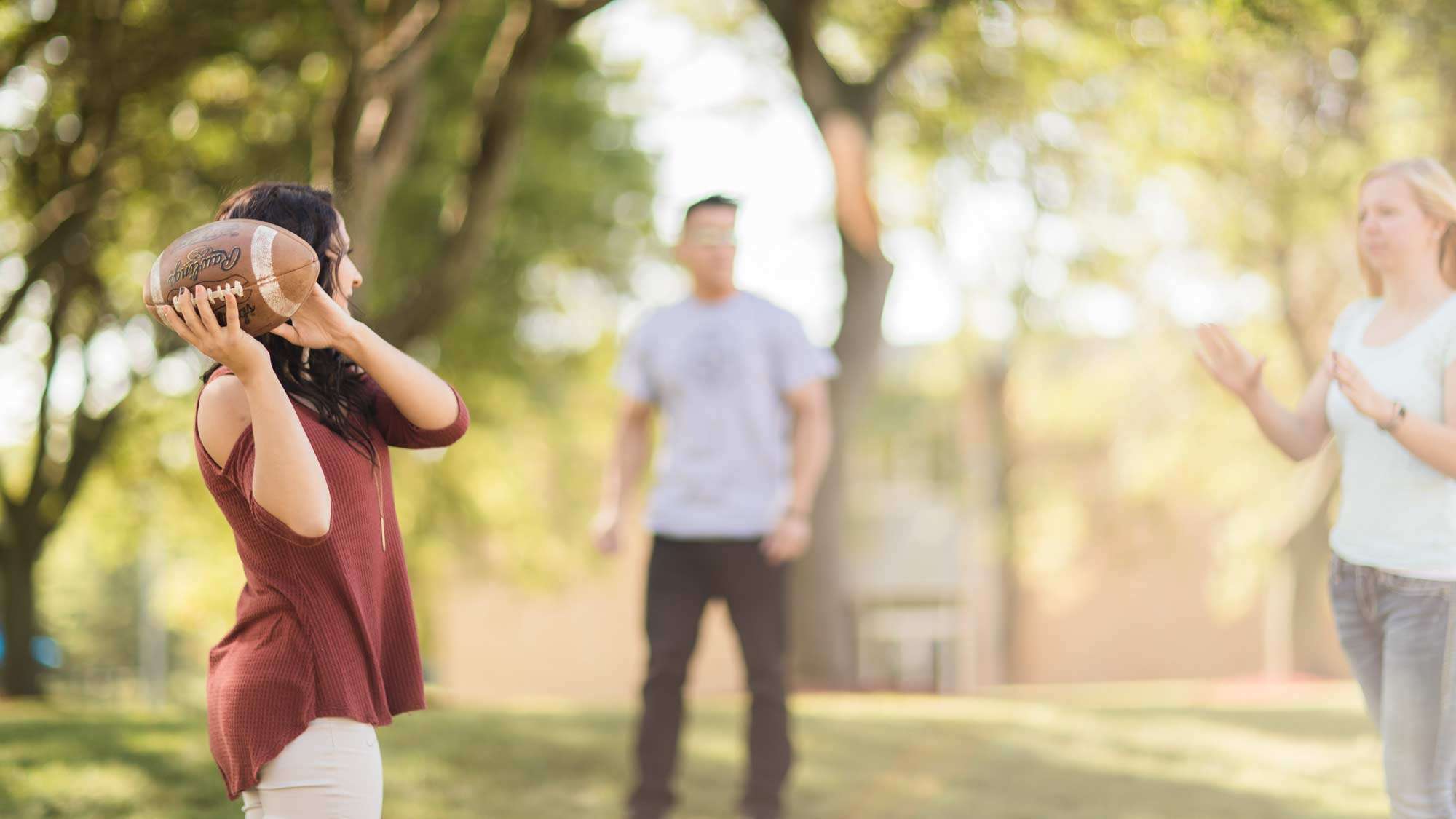 Stay healthy and active with intramural sports including flag football, basketball, volleyball and more — or join our group fitness courses and wellness challenges.
Grow
Become a Timberwolf Champion, serve with Timberwolf Voices, connect with The Wolfpack or learn about Phi Theta Kappa, an International Honor Society for two-year colleges that offers professional leadership development, scholarships and travel opportunities.
Join one of the 20+ student clubs affiliated with NTC programs and group interests. And if you can't find one you like, you can learn what it takes to form a new club. We can also help connect you to service opportunities in our community, where you will have the opportunity to serve the greater good through volunteerism and civic engagement.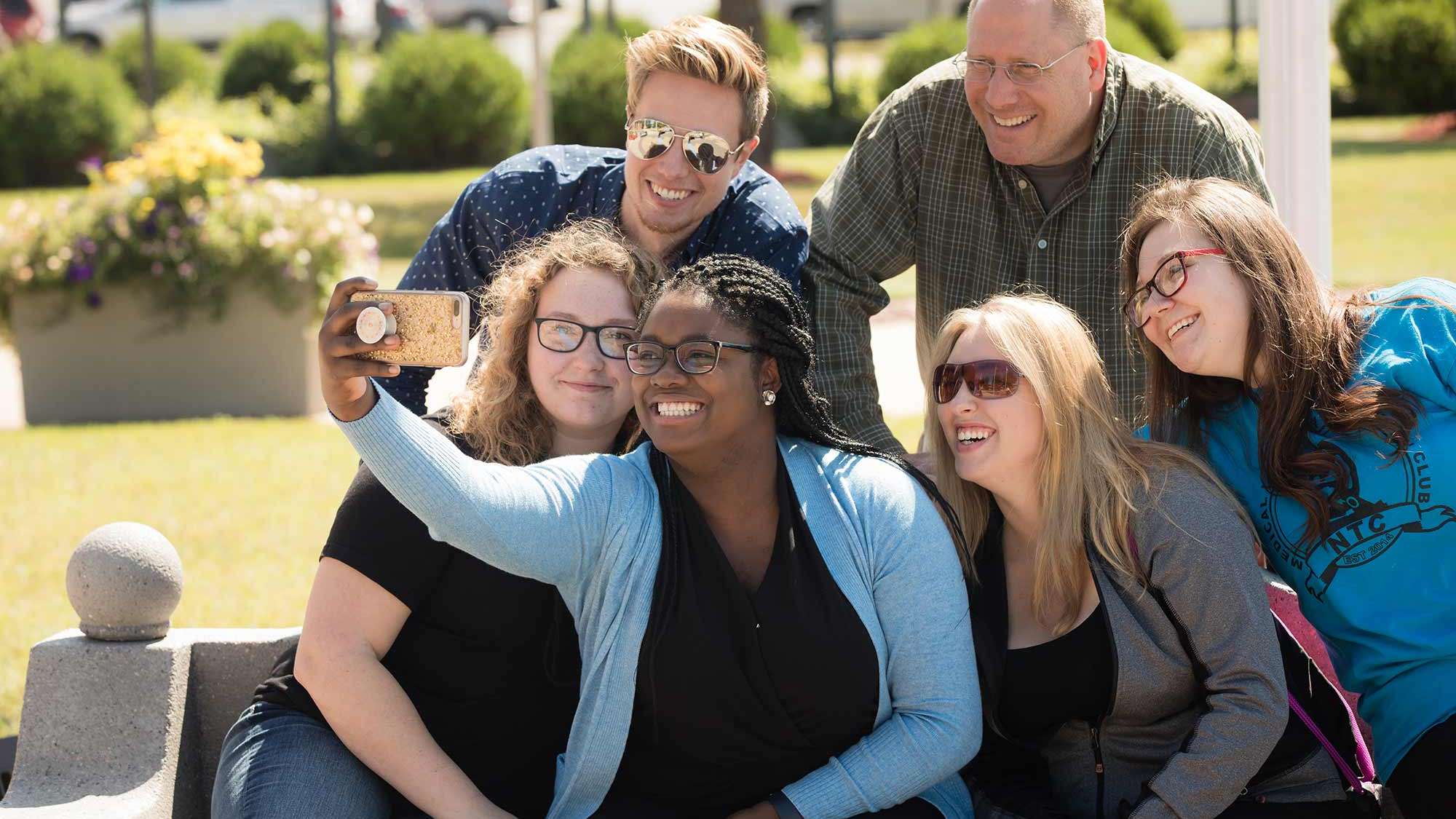 When you get involved with leadership opportunities on campus, you will make the most of your time as a college student — and find out who you are.
Take a Look Around
Want a closer look at life on campus?
Get a personal tour of campus from one of our Campus Ambassadors, or use our virtual tour to experience our campuses through photos, videos and 360-degree views of our classrooms.