(WAUSAU, Wis.) – Northcentral Technical College (NTC) held its inaugural Day of Service event as part of the College's fall In-Service on Friday, September 17th. NTC's 350+ employees donated their time to over 30 organizations in the College's ten county District.
"As the community's college, we recognize our role in supporting the communities that our campuses call home," said Dr. Jeannie Worden, NTC President. "Service to Community is one of our core beliefs and demonstrates the value we place on serving our communities through leadership, collaboration and volunteerism."
NTC employees were encouraged to share their community service through the hashtags #TimberwolvesTogether and #TimberwolvesGiveBack. Organizations served included Peyton's Promise, Monk Gardens, Marathon County Literacy Council, Women's Community, Salvation Army, Fill a Backpack, Fill a Need (FABFAN), Neighbor's Place, Blood Center of North Central Wisconsin among many others.  
"We have an opportunity to set an example for the students we serve," said Worden. "Now more than ever, our local communities need assistance. By giving back, we can make a meaningful difference in the lives of others."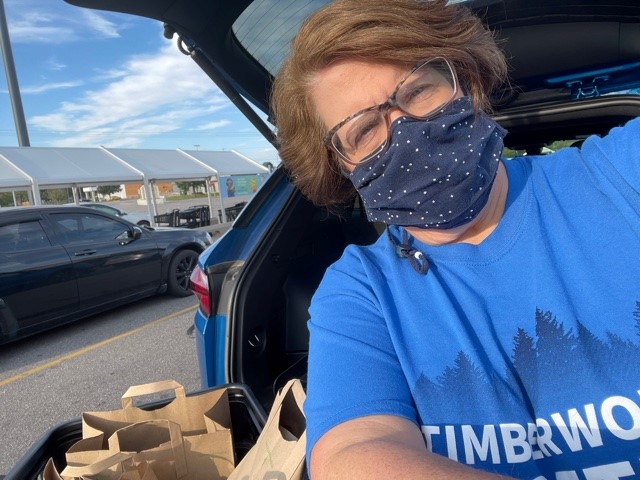 ###
Northcentral Technical College (www.ntc.edu) is north central Wisconsin's premier two-year college of choice and is a resource for all District residents. It provides individuals, organizations and businesses with quality skills training in a wide range of programs designed to build a competitive, technologically advanced workforce in today's rapidly changing global environment. NTC has six convenient campus locations in Wausau, Antigo, Medford, Phillips, Spencer, and Wittenberg, as well as a Public Safety Center of Excellence in Merrill, a Wood Technology Center of Excellence in Antigo and an Agriculture Center of Excellence just north of the Wausau Campus in the Village of Maine.  The Wausau Campus also features a Center for Health Sciences, Center for Business & Industry, Information Technology & Entrepreneurial Center (iTEC), STEM Center, Advanced Manufacturing and Engineering Center of Excellence, SPOONS restaurant, Studio Max Salon + Spa and a Center for Geriatric Education.