(WAUSAU, Wis.) – Northcentral Technical College (NTC), the NTC Foundation and the Hmong American Center are pleased to announce a new scholarship designed to provide financial support to qualifying students completing a first responder program. The collaboration was formed after a community listening session between the organizations where the Soul Lock Security Program was discussed. The program was implemented at the Hmong American Center as a way for youth and adults to explore law enforcement careers. Those who complete the Soul Lock Security Program will have the opportunity to receive the newly developed Soul Lock Scholarship at NTC if they begin a first responder program such as: firefighter, criminal justice, or EMT/Paramedic.
"The Hmong American Center, Inc. is thrilled and excited about this partnership. This scholarship will help ensure the American Dream for many students who dream of becoming a first responder," said Yee Leng Xiong, Executive Director of Hmong American Center, Inc., "Our parents have always told us to dream big. HAC is thrilled to work with Northcentral Technical College to help our students dream big."
NTC is pleased to recognize Kupid Thao as the first Soul Lock Scholarship recipient for his academic excellence, leadership and community service. 
"Our partnership with the Hmong American Center is vitally important," said Jeannie Worden, NTC President. "We are honored to collaborate in support of learners seeking career opportunities in law enforcement."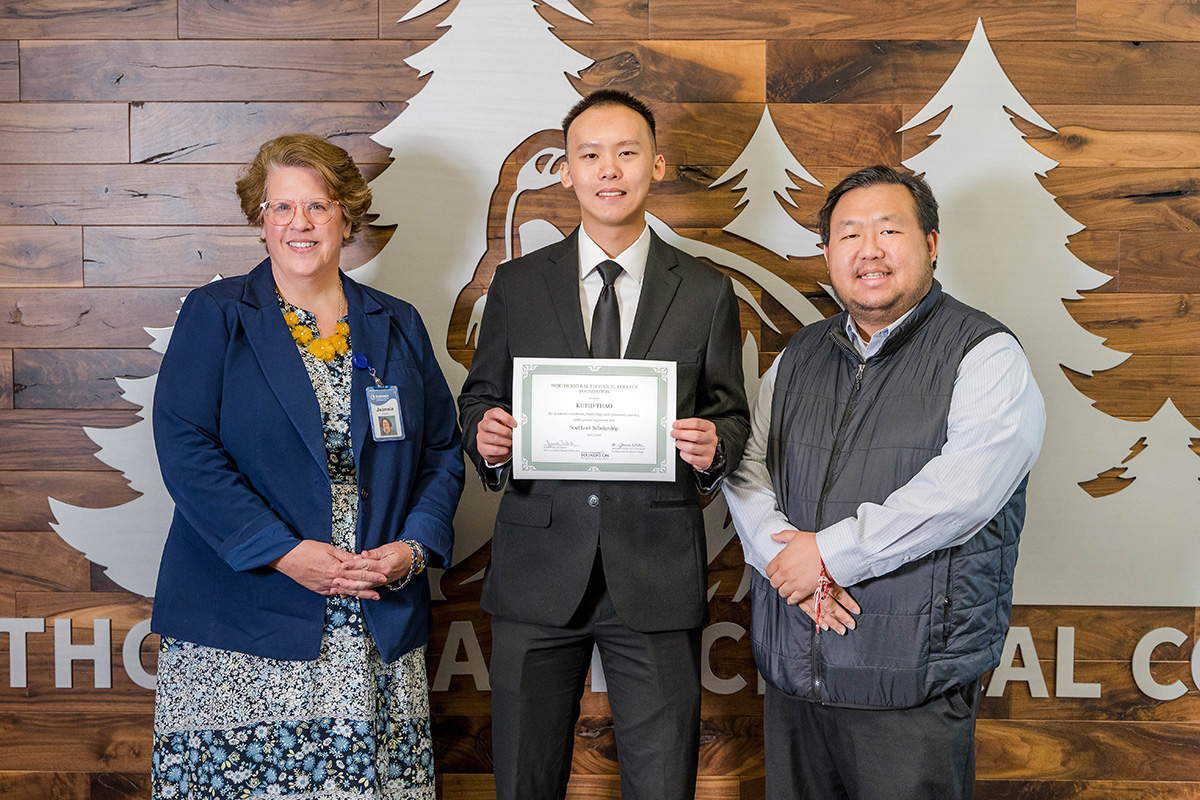 ###
Northcentral Technical College (www.ntc.edu) is north central Wisconsin's premier two-year college of choice and is a resource for all District residents. It provides individuals, organizations and businesses with quality skills training in a wide range of programs designed to build a competitive, technologically advanced workforce in today's rapidly changing global environment. NTC has six convenient campus locations in Wausau, Antigo, Medford, Phillips, Spencer, and Wittenberg, as well as a Public Safety Center of Excellence in Merrill, a Wood Technology Center of Excellence in Antigo and an Agriculture Center of Excellence just north of the Wausau Campus in the Village of Maine.  The Wausau Campus also features a Center for Health Sciences, Center for Business & Industry, Information Technology & Entrepreneurial Center (iTEC), STEM Center, Advanced Manufacturing and Engineering Center of Excellence, SPOONS restaurant, Studio Max Salon + Spa and a Center for Geriatric Education.