(WAUSAU, Wis.) – Northcentral Technical College (NTC) is proud to recognize students who recently competed at the National Professional Agricultural Student (PAS) Organization Convention. Students competed in several categories against colleges from across the nation at the convention, which was held in Minneapolis, Minn.
Team Events: 
3rd Place: Ag Business/Farm Mgmt - Alex Brzezinski, Lily Trzebiatowski, Chloe Ertl 
3rd Place Overall: Dairy Specialist, Sara Snortheim
Individual Events: 
1st Place: Ag Sales and Demonstration, Alex Brzezinski 
3rd Place: Employment Interview; Ag Business Administration, Chloe Ertl 
3rd Place: Animal Health/Vet Tech Specialist, Alison Cobian 
4th Place: Employment Interview; Feeds and Animal Health, Olivia Baumann
NTC is also pleased to recognize Jett Shepro, NTC Alumni, for his service as a PAS Nationals Officer and Ryan Williams, NTC Student, for being elected as a National Vice President of PAS. Charl Van Der Nest, Animal Science Faculty at NTC was also re-elected to serve a three-year term as a board member on the National PAS Board.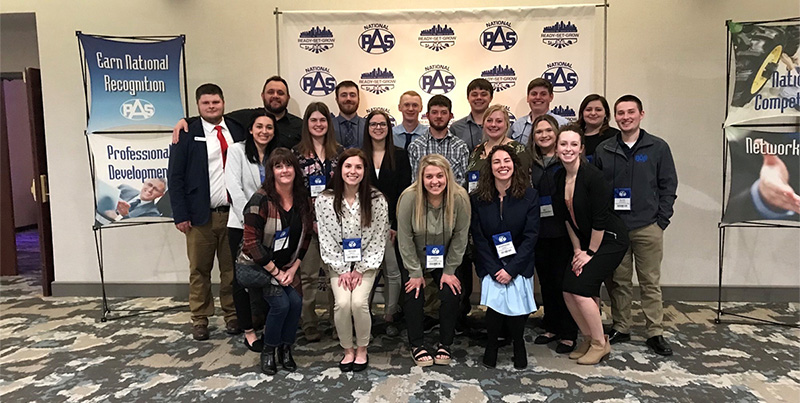 ###
Northcentral Technical College (www.ntc.edu) is north central Wisconsin's premier two-year college of choice and is a resource for all District residents. It provides individuals, organizations and businesses with quality skills training in a wide range of programs designed to build a competitive, technologically advanced workforce in today's rapidly changing global environment. NTC has six convenient campus locations in Wausau, Antigo, Medford, Phillips, Spencer, and Wittenberg, as well as a Public Safety Center of Excellence in Merrill, a Wood Technology Center of Excellence in Antigo and an Agriculture Center of Excellence just north of the Wausau Campus in the Village of Maine.  The Wausau Campus also features a Center for Health Sciences, Center for Business & Industry, Information Technology & Entrepreneurial Center (iTEC), STEM Center, Advanced Manufacturing and Engineering Center of Excellence, SPOONS restaurant, Studio Max Salon + Spa and a Center for Geriatric Education.