(WAUSAU, Wis.) – Northcentral Technical College (NTC) is pleased to announce that Tyler Lendt, a student in the Machine Tool Operator program, will represent the College as he advances to the SkillsUSA National Leadership and Skills Conference in Louisville, Ky. The annual event is a showcase of career and technical education students, which is expected to draw 18,000+ people from across the country. Lendt recently placed first in the Related Technical Mathematics category of the SkillsUSA competition at the state level.
"We are proud to recognize Tyler for his technical math skills and wish him continued success as he competes nationally," said Greg Cisewski, Dean of NTC's School of Advanced Manufacturing and Transportation. "Tyler will represent NTC as a valued member of the Timberwolf pack and with the support of the entire campus community."
A generous donation from the Central Wisconsin Metal Manufacturers Alliance (CWIMMA) will help pay for the travel expenses that are incurred to and from the conference.
NTC also proudly recognizes the students who represented the College as they competed at the SkillsUSA competition at the state level including: Ernest Kress, Cody Sunie, Tyler Hlavacek, Vang Thao and Tom Bagneski, who placed third in the CNC Milling Specialist category.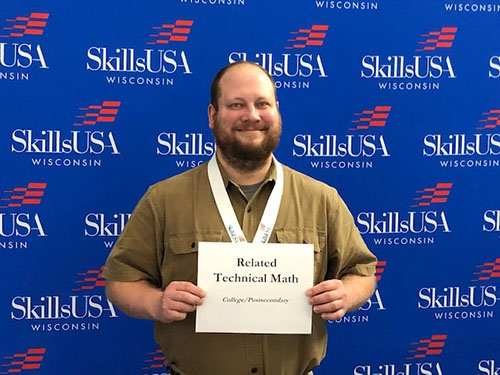 # # #
 
Northcentral Technical College (www.ntc.edu) is north central Wisconsin's premier two-year college of choice and is a resource for all District residents. It provides individuals, organizations and businesses with quality skills training in a wide range of programs designed to build a competitive, technologically advanced workforce in today's rapidly changing global environment. NTC has seven convenient locations and three Centers of Excellence in Antigo, Medford, Merrill, Phillips, Spencer, Wausau and Wittenberg.