Disability Services Appeal Process
Disability Services is committed to provide academic accommodations to students with disabilities to ensure equal access at NTC.
Review Process
Determining equal access requires the review of disability limitations along with consideration of technical standards of academic programs and courses. It is the responsibility of Disability Services (DS) to analyze all information when making equal access decisions and may require the collaboration of faculty.
If a student is not satisfied with the approved accommodations the student should first meet with the Accommodations Services Coordinator for a discussion. If the student is still not satisfied, then the student may request a second review from the Dean of Student Success. The Dean of Student Success will determine if there are reasonable accommodations per the student's request. When possible, the Dean's review will be completed within seven business days and the decision will be communicated in writing to the student.
Contact
If you are not satisfied with the approved accommodations, you may contact Lindsey Gile to set up an appointment to further discuss your concerns.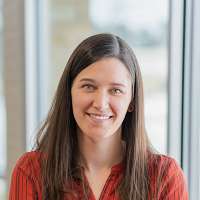 Lindsey Zakrzewski
Testing & Accommodations Manager