We celebrate our students as they prepare to take the next step after crossing our graduation stage.
Our alumni go on to do great things in the community and their strong connection to NTC is what keeps bringing them back to campus as volunteers, lifelong learners and donors who give back through scholarships.
In Their Words
Hear From Our Graduates
Each student has a unique story to tell as they worked to complete their classes while balancing multiple responsibilities.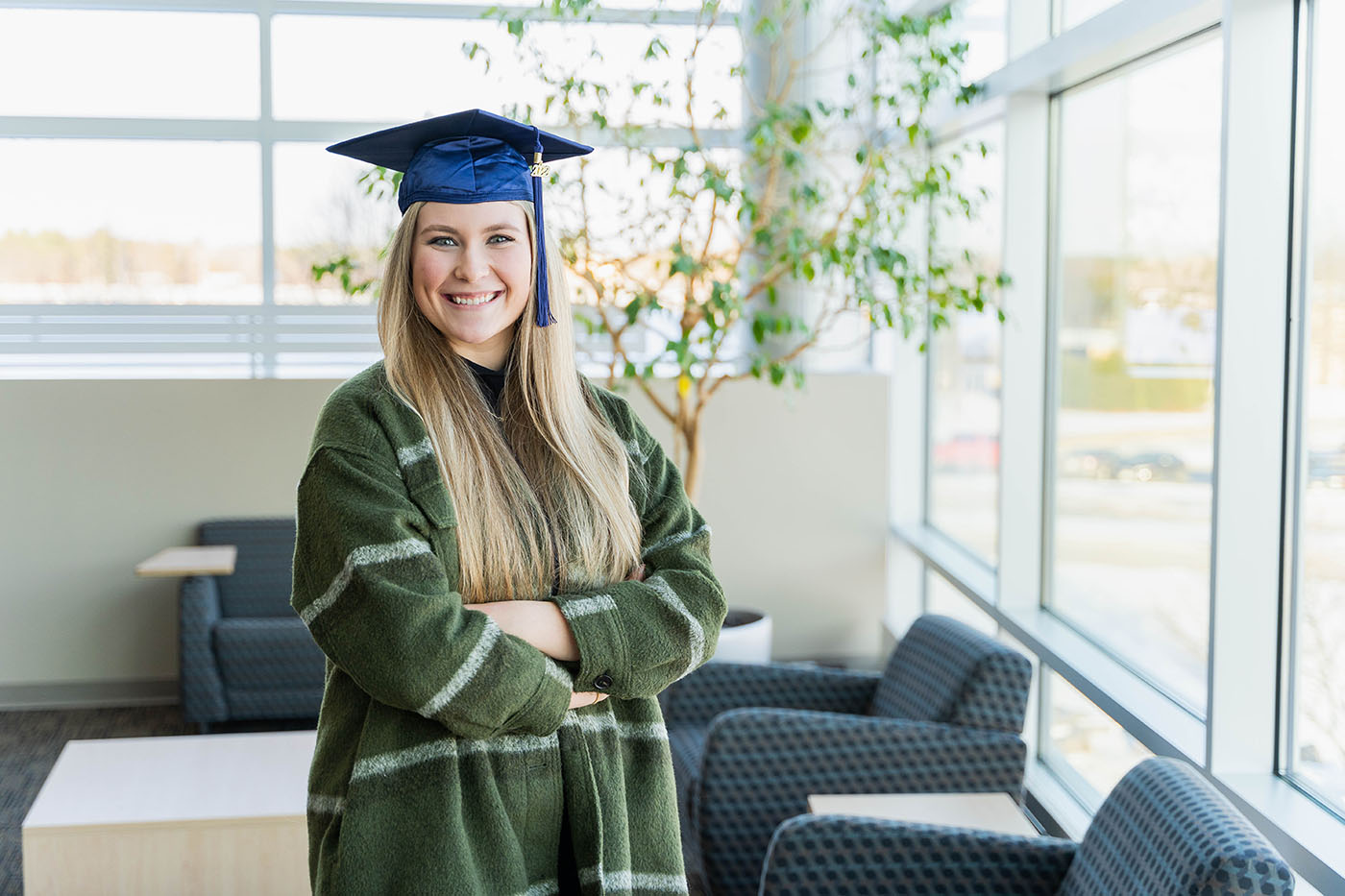 :
"I am feeling very confident going into the healthcare field right now. It's an important time to be entering it and I think what I will be doing is important in overall health. I am ready to start working."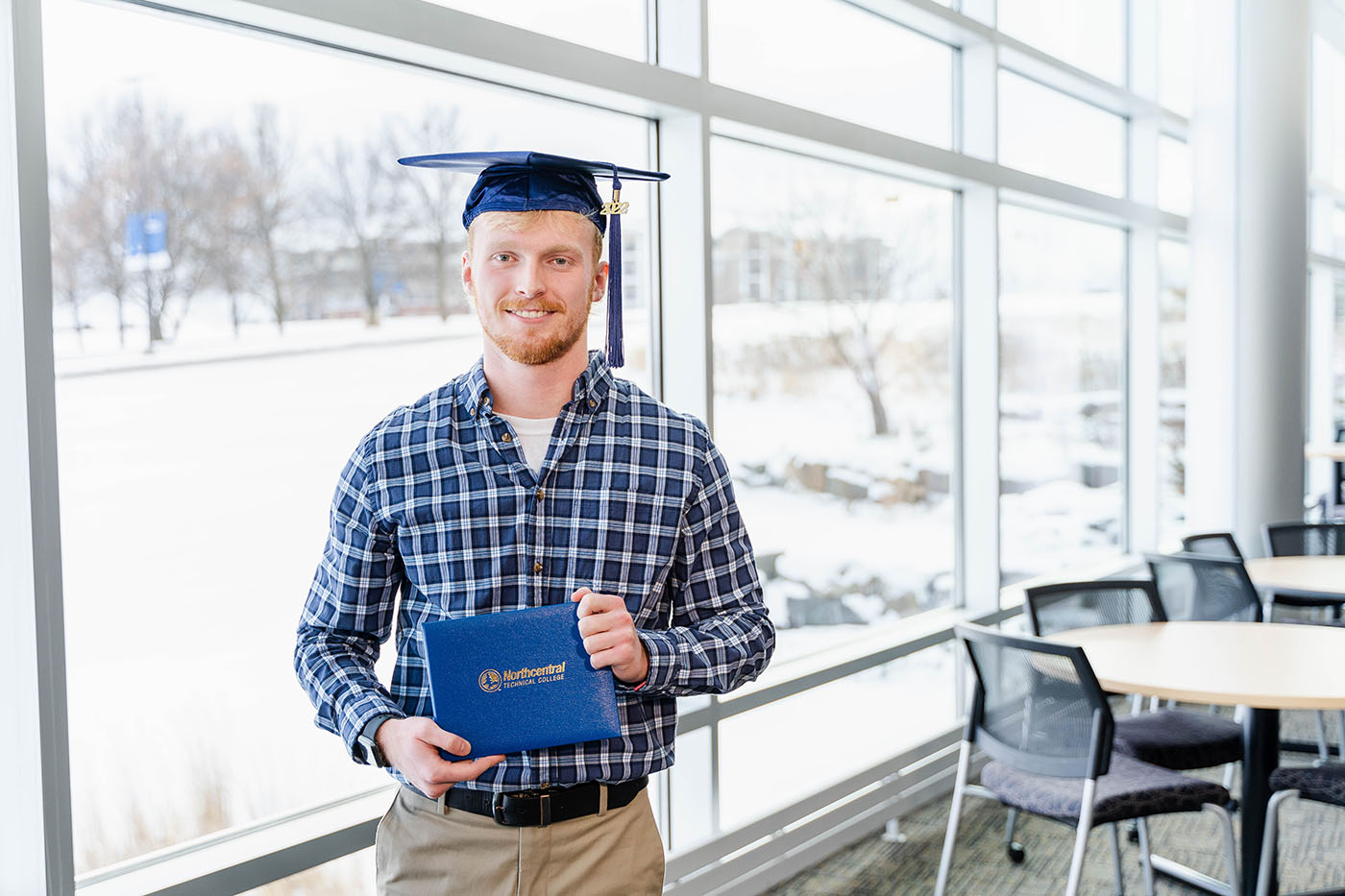 :
"In college you get to freelance a little more and explore opportunities and find out what works for you and what doesn't work for you."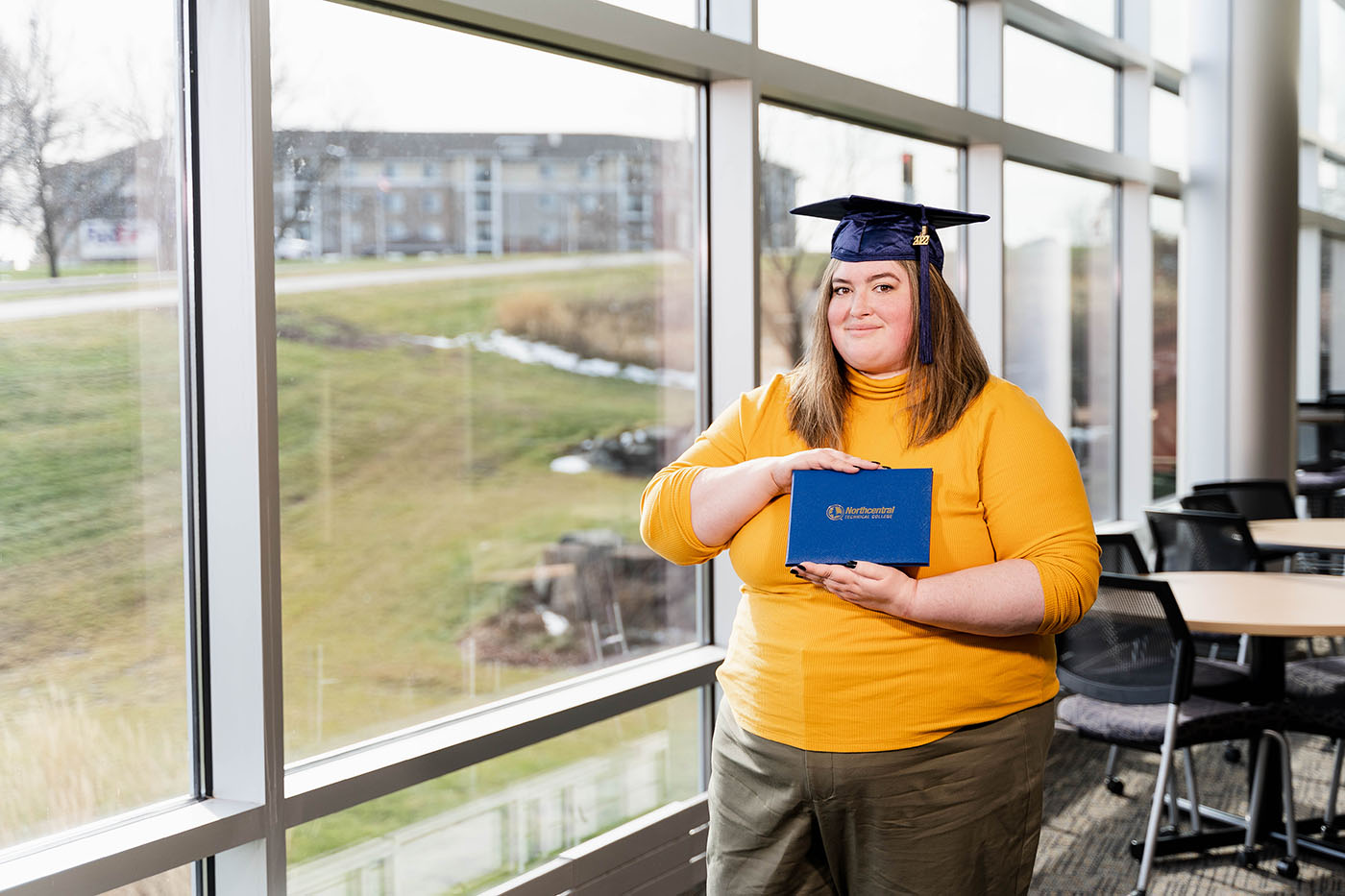 :
"I started coming to campus and I really got that sense of community and it really changed my perspective. I really started to enjoy being part of the community and I started to get to know people."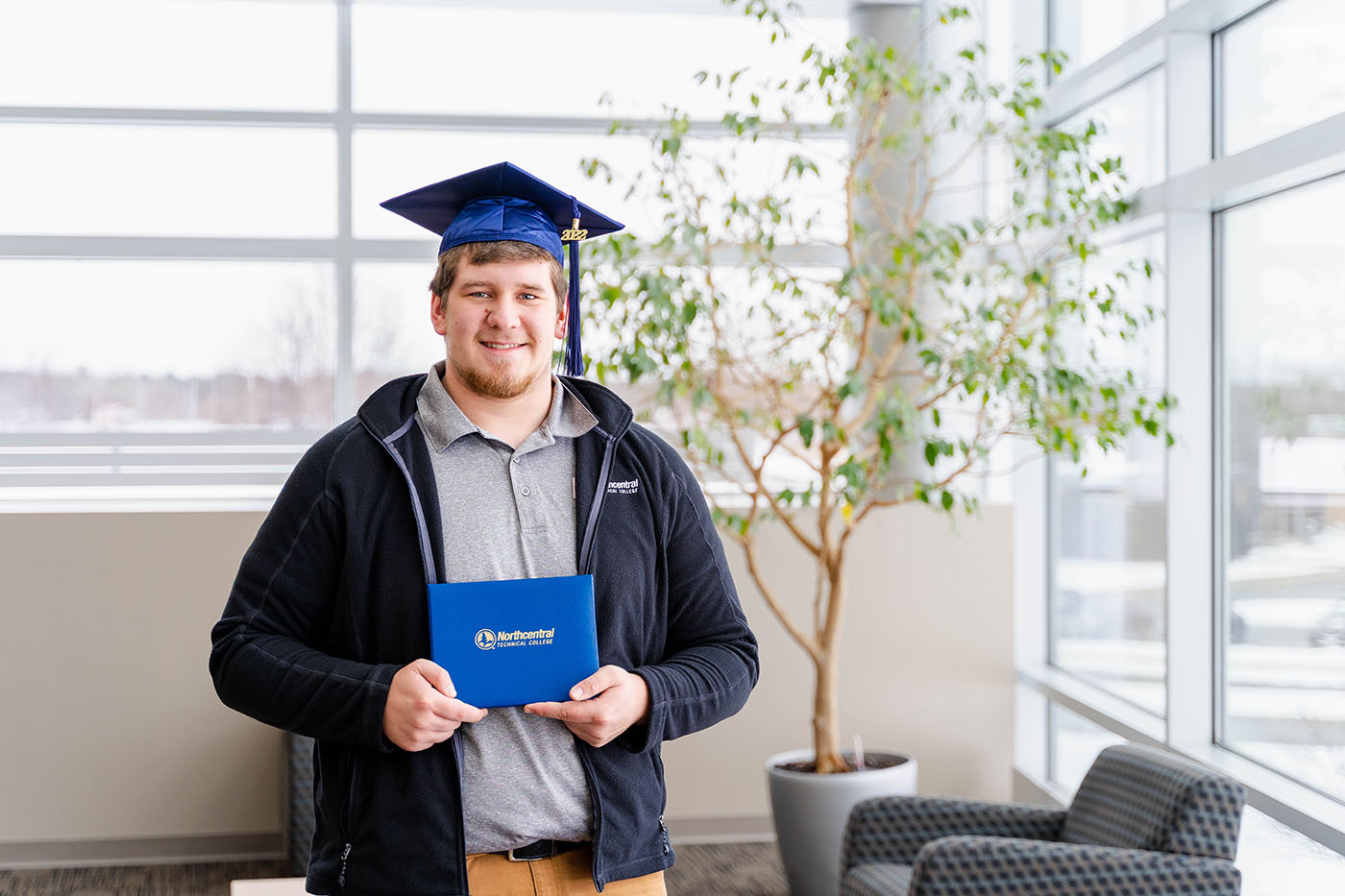 :
"I'm very grateful for my time here. It's the best affordable option and it helped me mature me as a person and grow me into who I am today."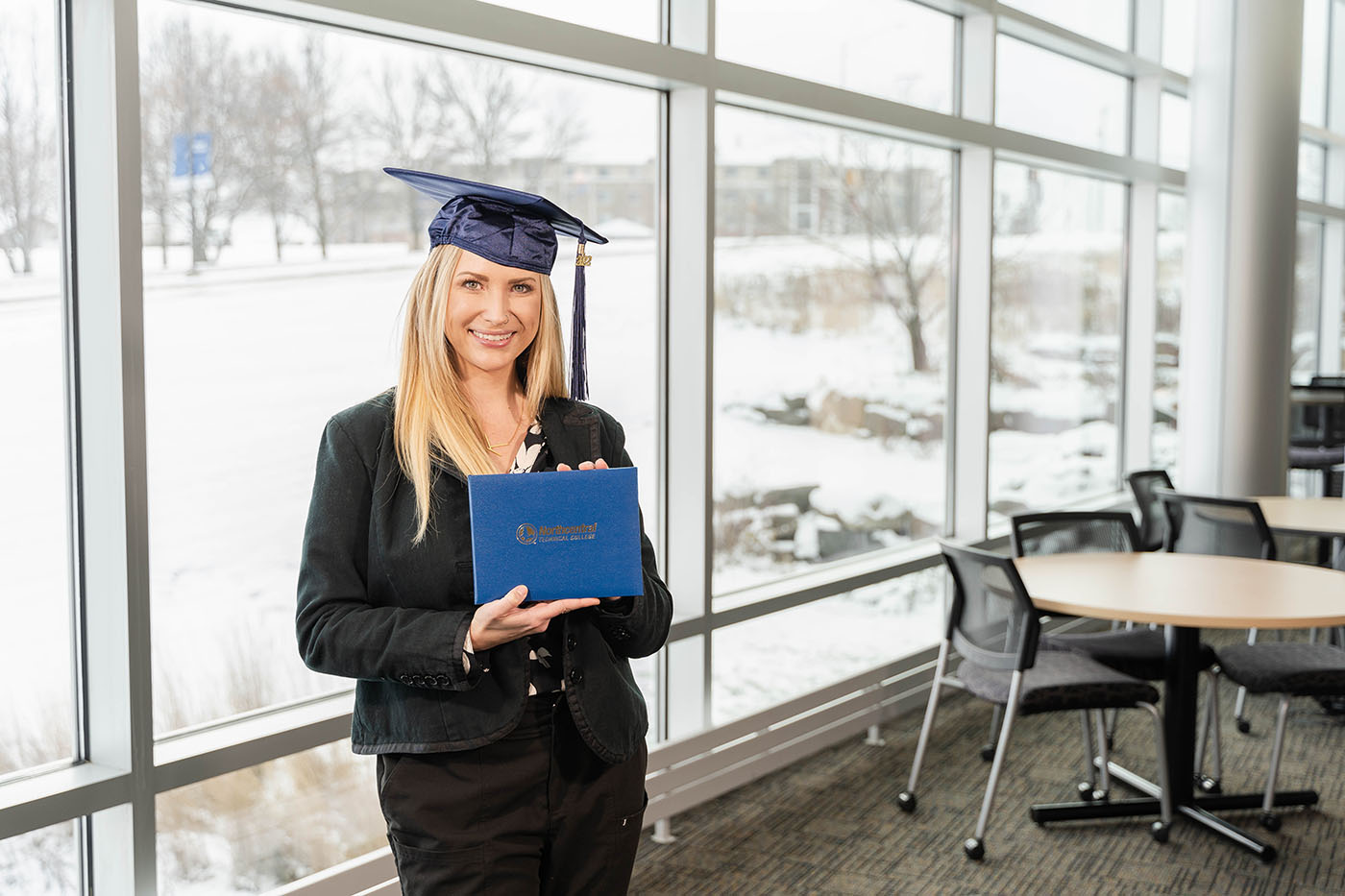 :
"There's so many great things to say about Northcentral Technical College. I've made great connections, I've learned so much – made some great friends, some great memories, but the thing that I think that I'll remember the most is the support that I've had from the faculty here."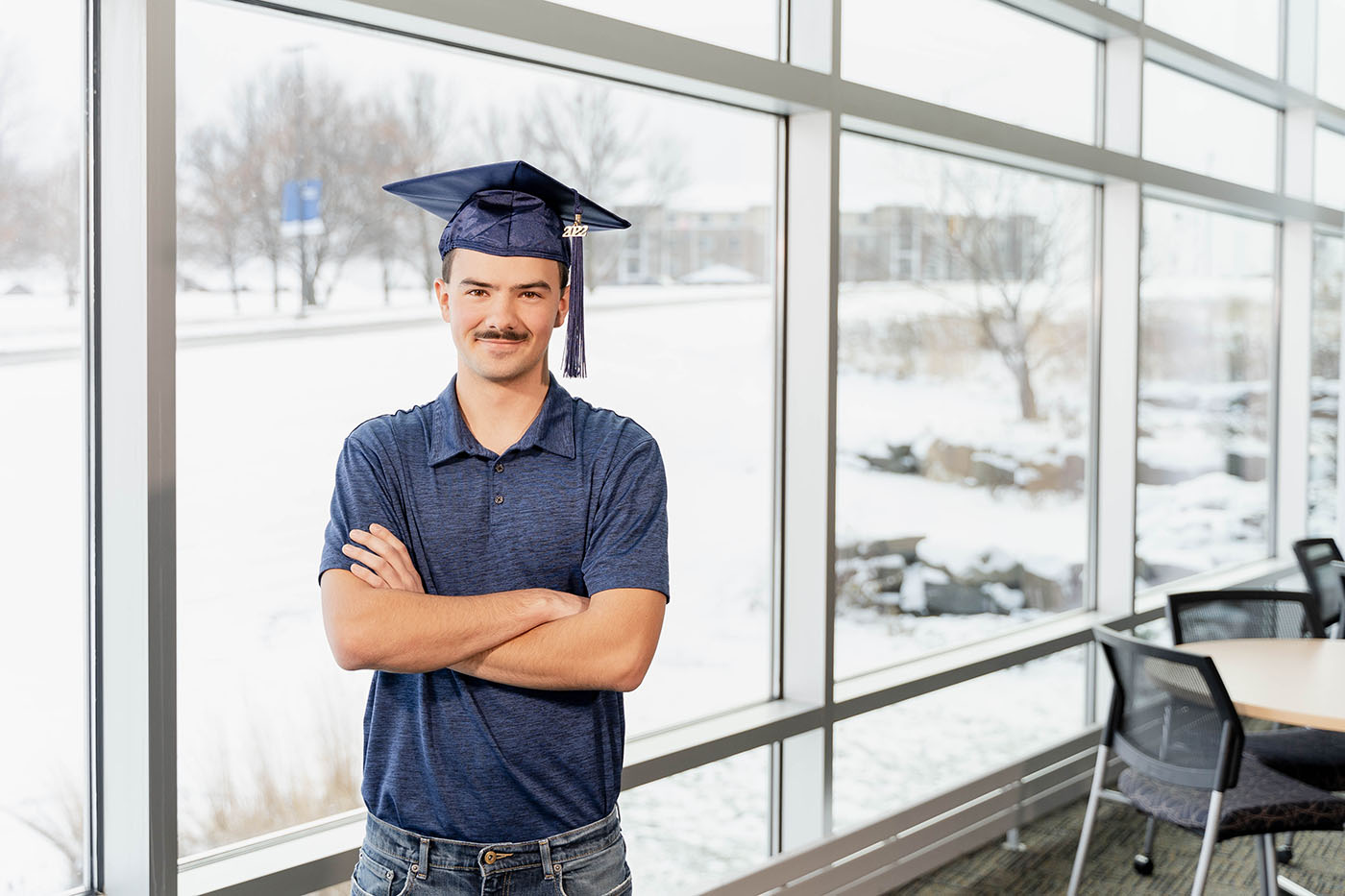 Automation Systems Technology

:
"This is only the start of the bigger picture and the work isn't done yet. After I leave NTC, I'm going to continue doing my best and to follow through with my life goals… and maybe help a few people out along the way."
Special Recognition
Outstanding Graduates
NTC is proud of our students' academic achievements. Each semester, one graduate who goes above and beyond is chosen to represent their program of study as the outstanding graduate.
Accounting

Dawn Johnson

Administrative Professional

Kendra Trzebiatowski

Agri-Business

Lydia Kildahl

Automation Systems Technology

Logan Ludwig

Business Operations

Kelsey Zeigler

Crop Science

Elijah Strebig

Dairy Science

Erin Elsner

Digital Marketing

Daryl Bright

Early Childhood Education

Lisa Tosch

Early Childhood Teacher

Amanda Babcock

Electromechanical Technology

Michael Morrow

Emergency Medical Technician - Paramedic

Andrew Tischer

Graphic Communication Technologies

Melissa Good

Human Resources

Theresa Drietz

Human Services Assistant

Sherri Malchow

Industrial Electronics & Maintenance Technician

Blake Everett

IT - Computer Support Specialist

Kaitlyn Kozak

IT - Cybersecurity Specialist

Hunter Kanzelberger

IT - Software Developer

Sarah Block

Leadership Development

Nikki Shipley

Legal Studies/Paralegal

Megan Malloy

Liberal Studies - Associate of Science

Ma Thao

Manufacturing Engineering Technology

Scott Roberts

Marketing

Savanah Hoffmeister

Medical Assistant

Dara Hynes

Medical Coding Specialist

Cheyann Schairer

Medical Office Specialist

Alena Ossvald

Nursing

Krystle Drees

Office Assistant

Jennifer Notinokey

Paramedic Technician

Autumm Oertel

Small Business Entrepreneurship

Abigail Bargender

Substance Abuse Counselor Education

Chloe Nylund

Substance Use Disorder Counseling

Christopher West

Supply Chain Management

Kelly Adams

Veterinary Science

Callie Miller