We celebrate our students as they prepare to take the next step after crossing our graduation stage.
Our alumni go on to do great things in the community and their strong connection to NTC is what keeps bringing them back to campus as volunteers, lifelong learners and donors who give back through scholarships.
In Their Words
Hear From Our Graduates
Each student has a unique story to tell as they worked to complete their classes while balancing multiple responsibilities.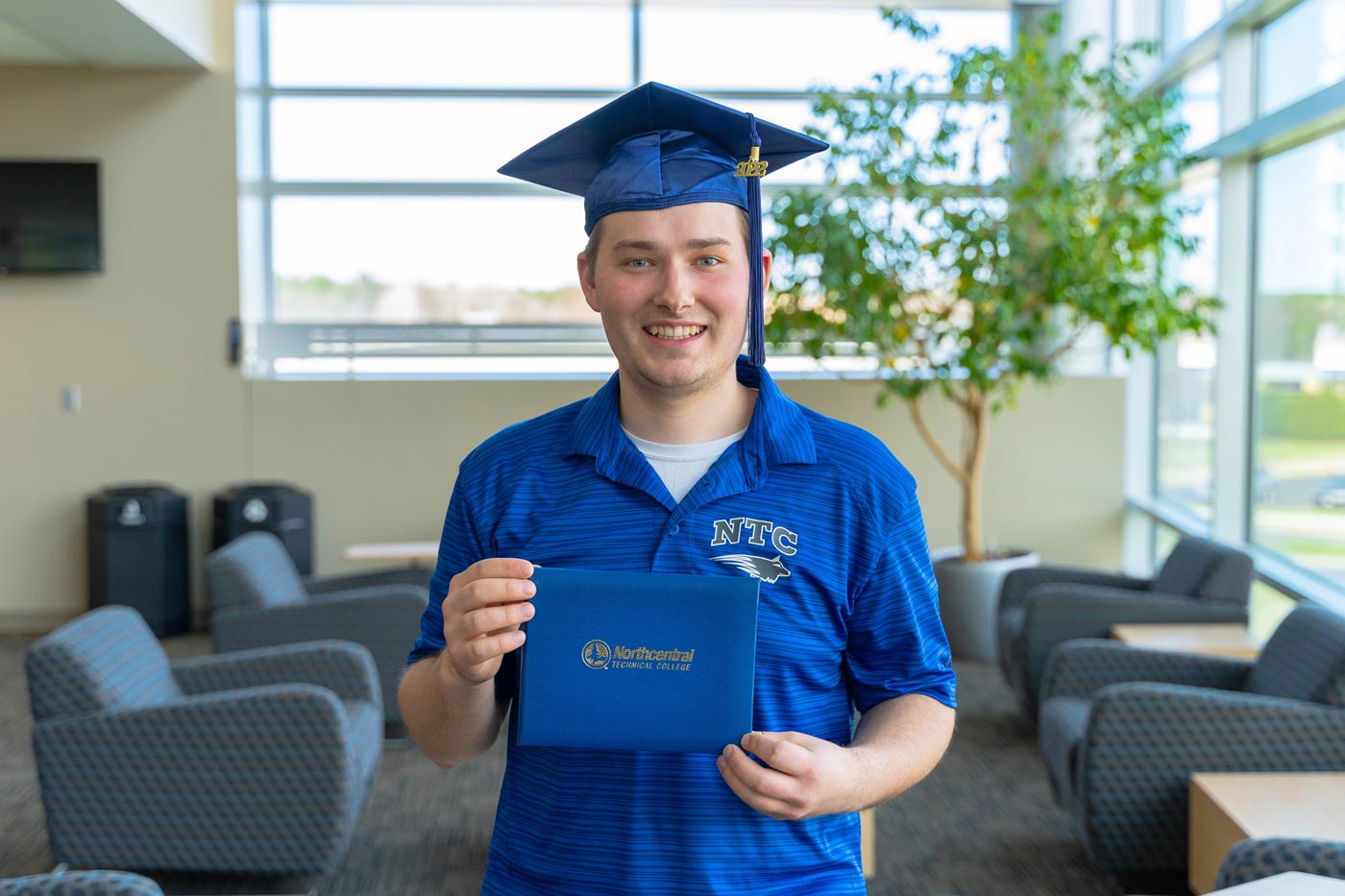 :
"I've been able to gain a lot of friendships and have a lot of leadership experiences which are going to help me in my professional career in the future."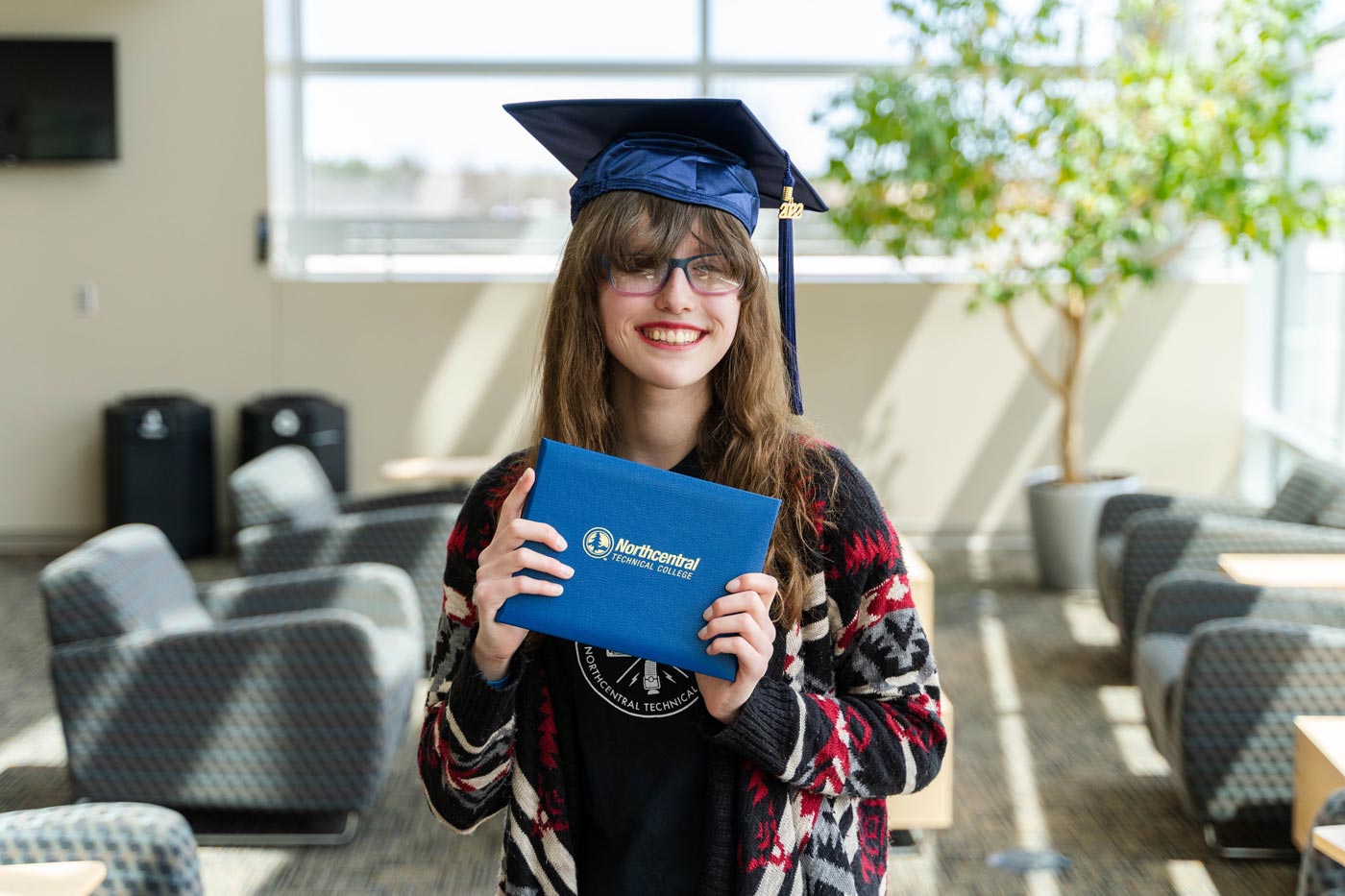 :
"When I was here it allowed me to feel like people are here for you and they do care about you and I think that was really nice…and I'm going to take that with me."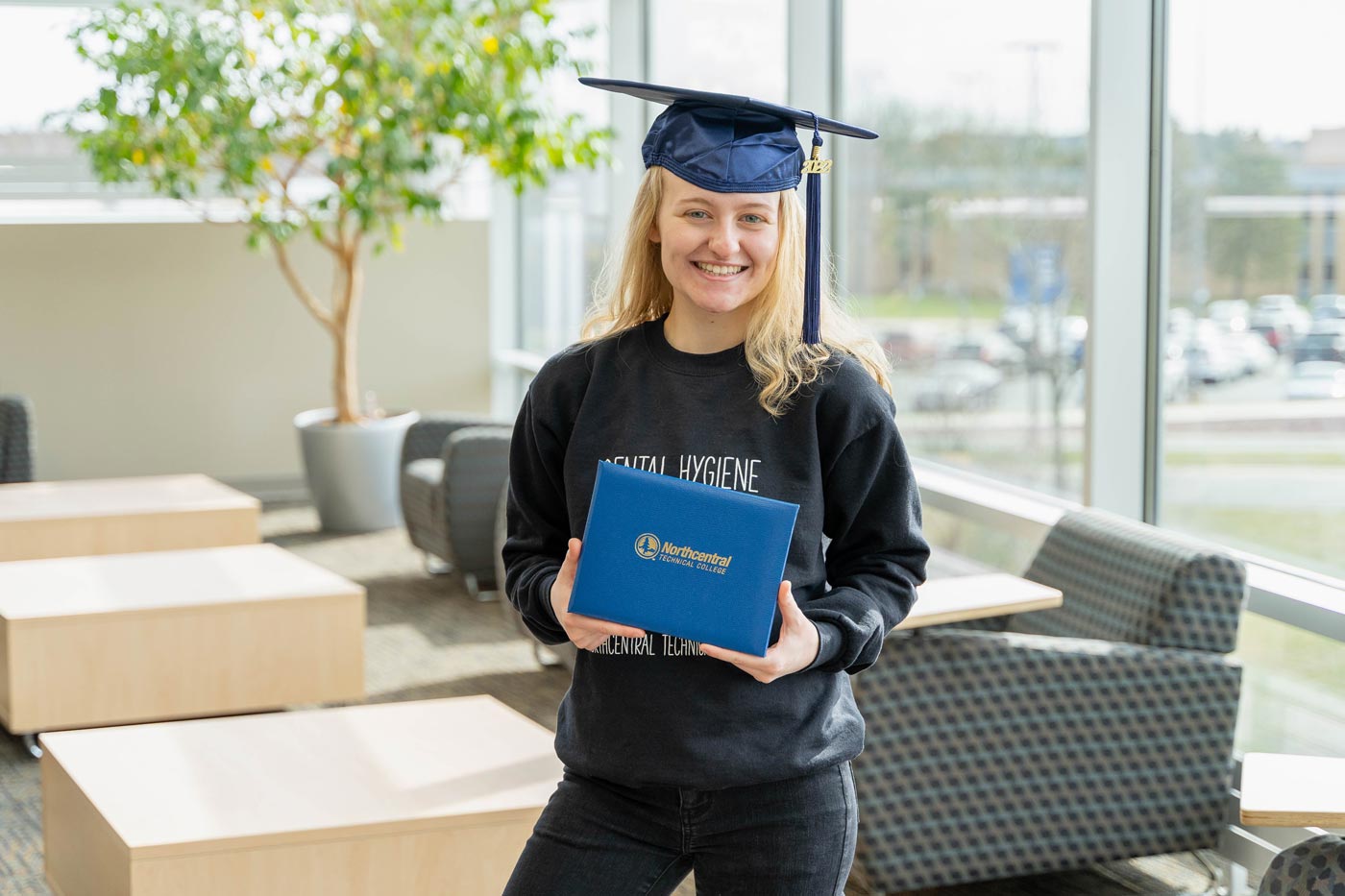 :
"I think that I'll miss my peers the most because we work so hard together, especially in the program itself, so I think reflecting back you realize how many friends you make."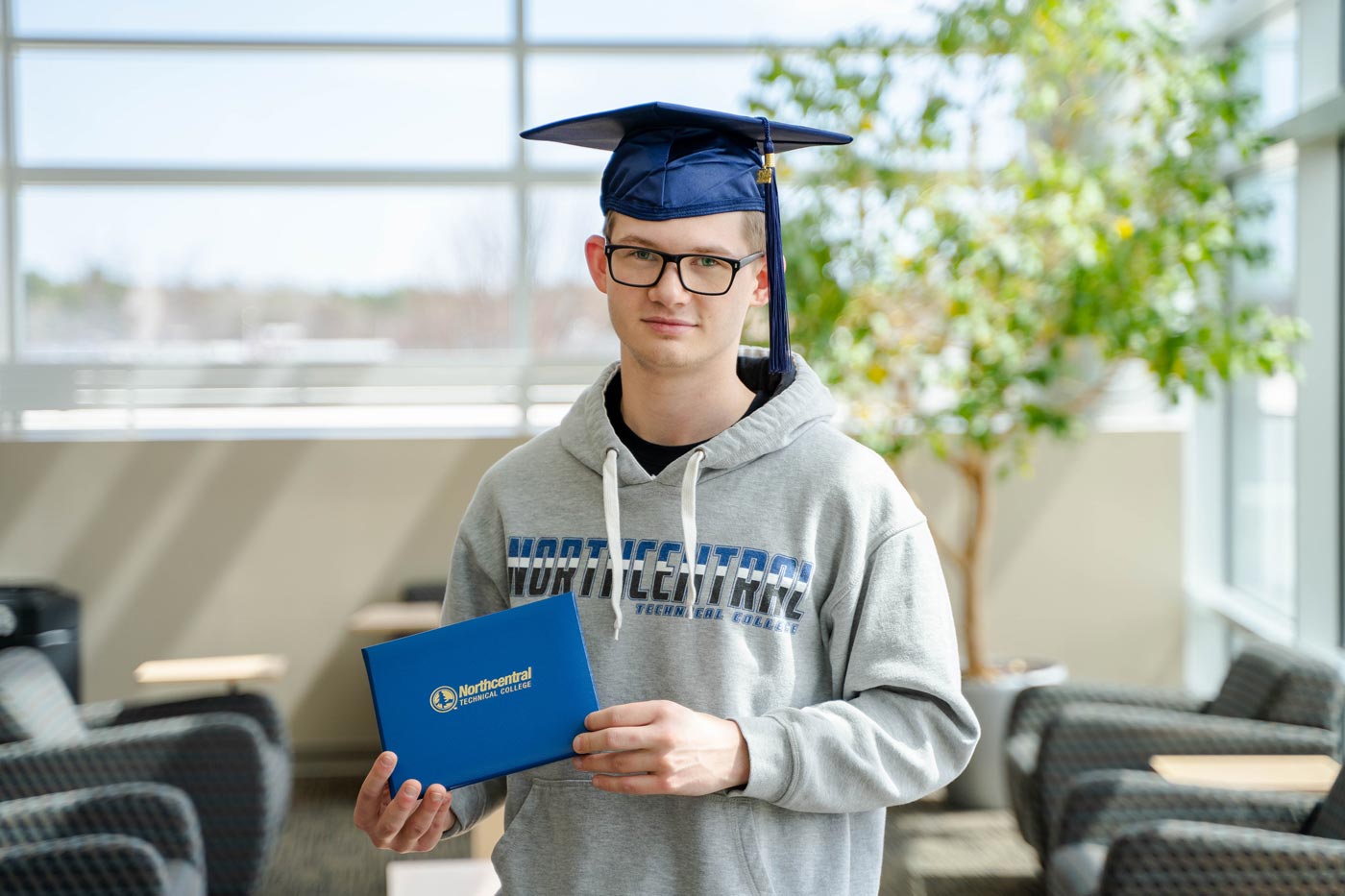 Architectural Design & Technology

:
"I've really been able to open up and I've been able to learn and further my education. (NTC) has been able to offer me so many opportunities and I'm really grateful for that."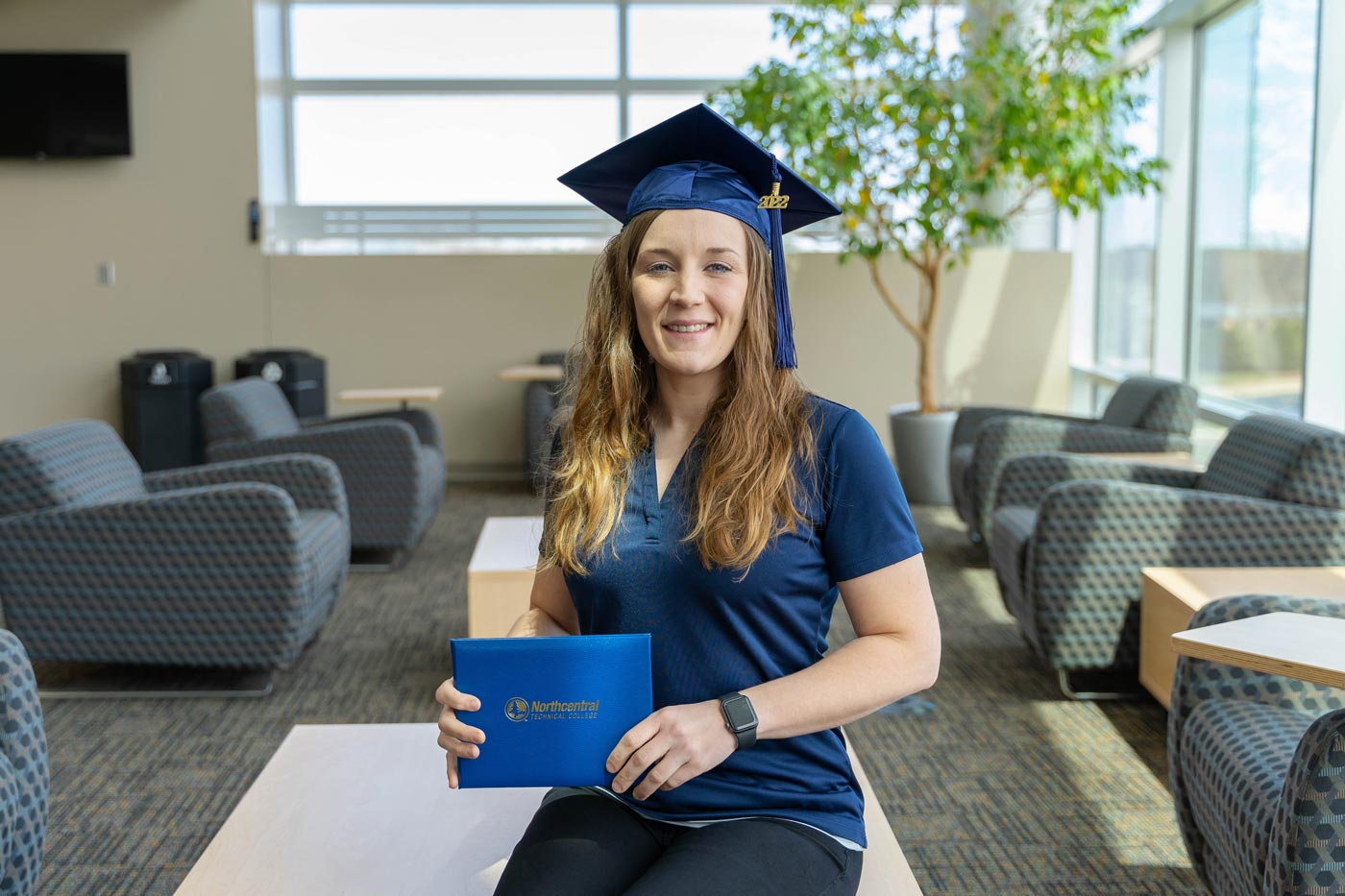 :
"One of the most important things that we can do for ourselves is continue our education and continue to grow in life."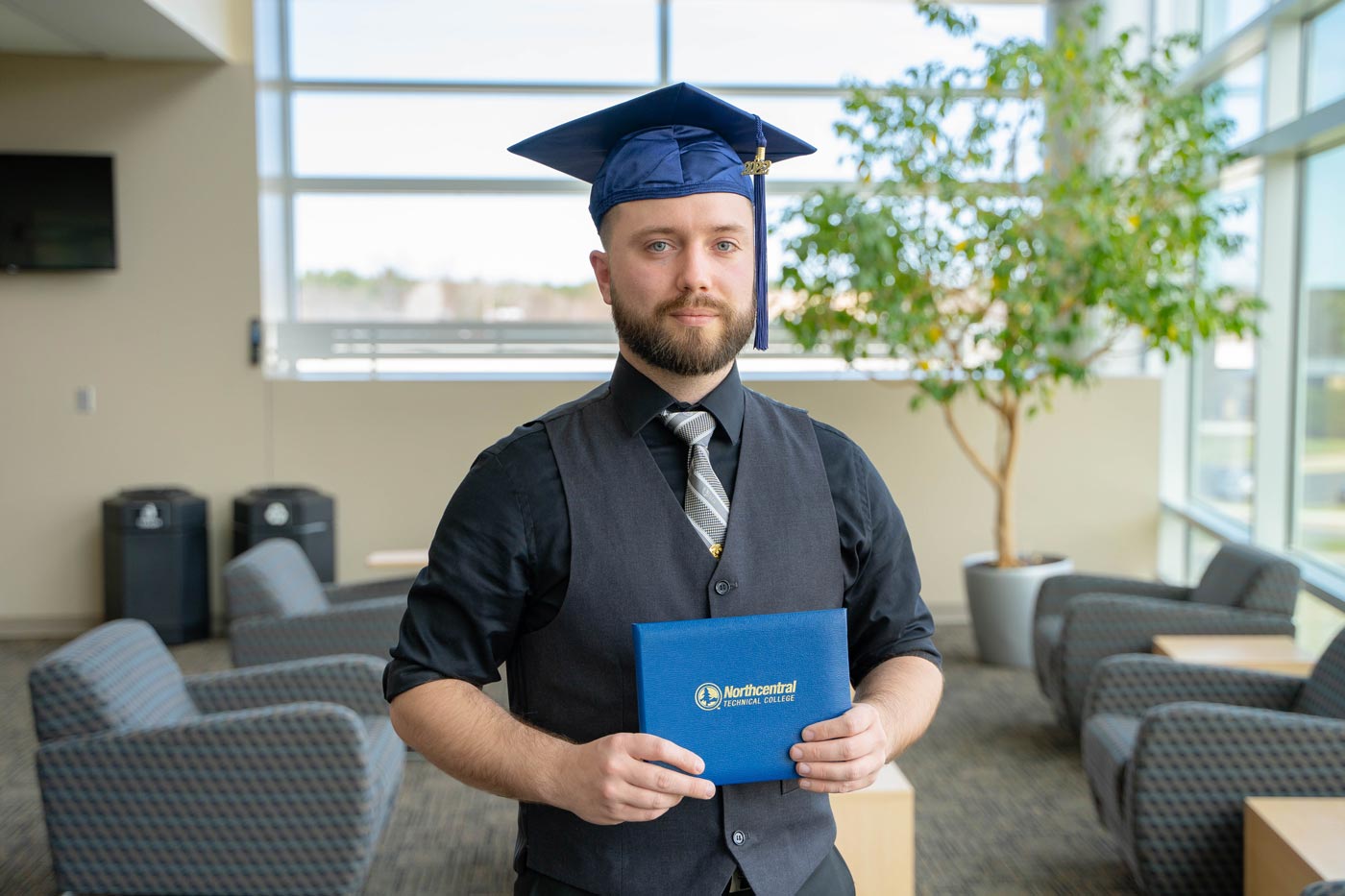 Electromechanical Technology

:
"I recently became part of the student leadership team because I am continuing my education and going (forward) with the Automation degree as well as Electromechanical."
Special Recognition
Outstanding Graduates
NTC is proud of our students' academic achievements. Each semester, one graduate who goes above and beyond is chosen to represent their program of study as the outstanding graduate.
Agri-Business

Alex Brzezinski

Dairy Science

Victoria Leitza

Diesel Technology

Cody Lang

Veterinary Science

McKenna Dassow

Diesel Equipment Mechanic

Cole Jehn

Electrical Power Distribution

Jaxson Kurtzweil

Gas Utility Construction & Service

Logan Wenninger

Accounting

Gao Zoua Pa Thao

Business Management

Summer Marthaler

Digital Marketing

Kassandra Wizner

Health Care Business Administration

Mai Xiong

Leadership Development

Tyra Chlebowski

Legal Studies/Paralegal

Erin Radke

Marketing

Chase Ellenbecker

Sign Language Interpreting in Education

Melinda Urmanski

Video Production

Carly Bandock

Accounting Assistant

Jessica Becker

Architectural Design & Technology

Gavin Lawless

Automotive Technology

Austin Hoffmann

Electromechanical Technology

John Lynch

Mechanical Design Engineering Technology

Austin Kochan

Safety Engineering Technology

Hanna Butler

Welding Fabrication & Robotics

Abigail Severson

Welding

Liliana Doak

Early Childhood Education

Sarah Olson

Foundation of Teacher Education

Deanna Heinichen

Early Childhood Teacher

Ellie Gerbig

Technical Studies - Journey Worker

Carl Graceffa

Dental Hygienist

Elisabeth Svoke

Medical Laboratory Technician

Fernanda Pintor Cuellar

Nursing

Angela Morrow

Radiography

John Budny

Medical Coding Specialist

Mary Stoinski

Surgical Technologist

Anna Wheatley

Administrative Professional

Sherry Gutknecht

IT - Computer Support Specialist

Markel Happli

IT - Software Developer

Jared Olson

Office Assistant

Kristin Wiedenhoeft

Human Services Associate

Teonna Henderson

Substance Use Disorder Counseling

Kaylee Lockhart

Human Services Assistant

Celine Konetzke

Substance Abuse Counselor Education

Amy Fromm