Northcentral Technical College's (NTC) Dental Clinic offers affordable dental services to the community. Services are provided by Dental Hygiene students, under the supervision of instructors, and focus on preventative dental care to keep teeth healthy.
Why Visit NTC's Dental Clinic?
All of your teeth are vulnerable to decay or gum disease. The Dental Clinic at NTC is a cost effective way to receive preventative dental care.
All work is done by qualified dental hygiene students under the supervision of dentists and dental hygiene instructors.
Results from the dental cleaning (including x-rays) and treatment provided will be mailed to your current primary dentist.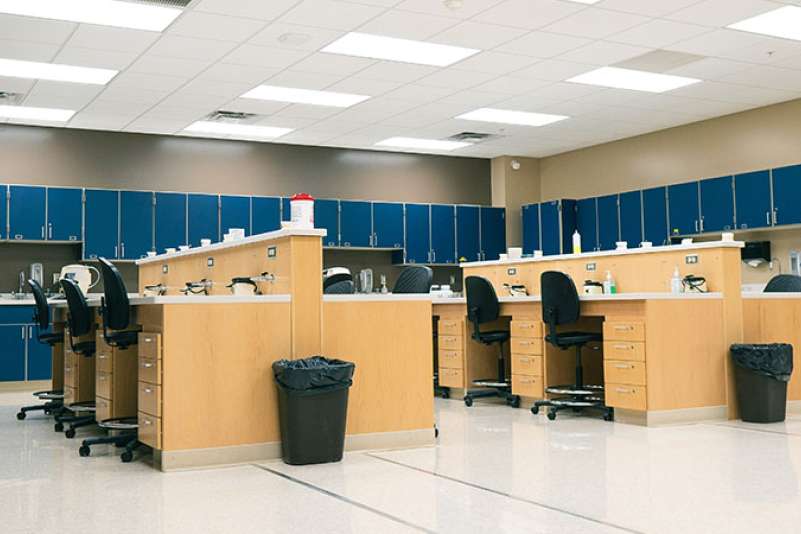 Services Provided
Health History Update with Blood Pressure and Vital Signs
Dental Cleaning
X-Rays
Fluoride Treatment
Oral Hygiene Instructions
Sealants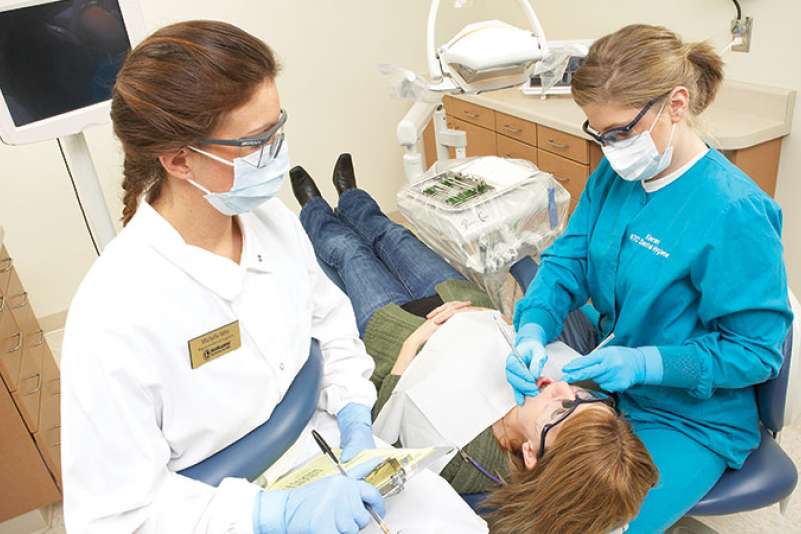 Clinic Fees
| Service | Fee |
| --- | --- |
| Senior Citizen (age 65 & over) | $15 |
| Adults (age 13-64) | $20 |
| Child (12 & under) | $15 |
| MA/Badgercare | $2 |
| Full Mouth X-Rays | $22 |
| Panoramic X-Rays | $22 |
| Bite Wing (BW) X-Rays | $12 |
| Periapical X-Rays (up to 10) | $12 |
| Sealants | $10/tooth ($40 maximum charge per visit) |
Note: We do not submit charges to any insurance companies. Payment is due on the day of service.
Contact
Clinic times vary each semester. Please call for available appointment times. Our appointments take about three hours and may require more than one appointment to complete treatment (depending on treatment needed).
Hours: Monday – Thursday, 8:00 a.m. – 5:00 p.m.
Phone: 715.803.1585
Address: 1000 W. Campus Drive, Wausau, WI 54401
Location: NTC Dental Clinic, Center for Health Sciences | First Floor