NTC's main campus is located in Wausau and is the largest of all campus locations. Boasting views of Rib Mountain/Granite Peak and easy access to area lakes and rivers, natural beauty is a distinct feature of the Wausau campus.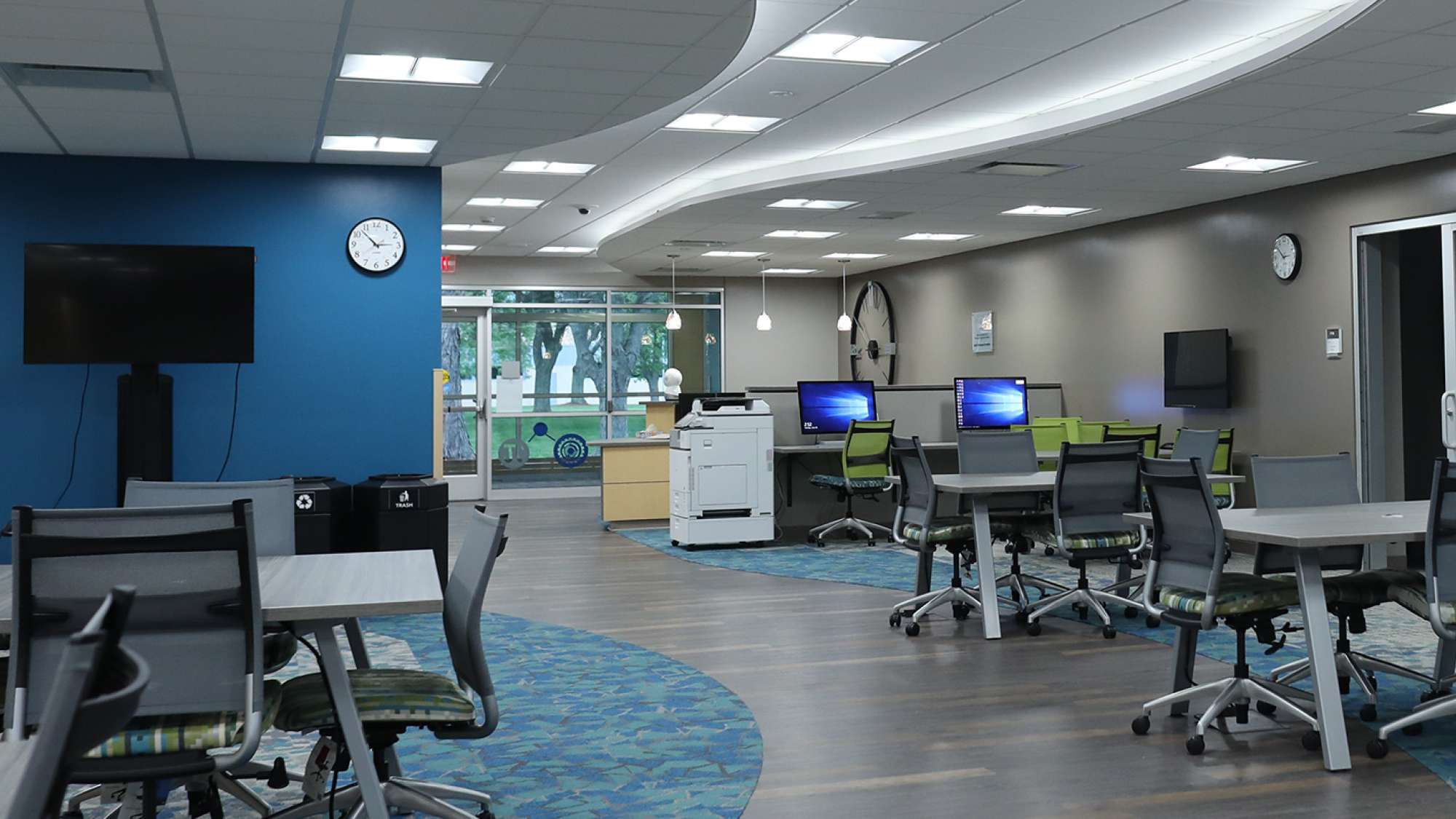 The Wausau campus features a Center for Health Sciences, Campus Store, iTEC Projects Lab, Lori A. Weyers Student Leadership Center, STEM Center and much more.
Timberwolf Suites
Just steps away from the campus courtyard – which boasts a gazebo, fire pit, volleyball and basketball court – is the newly completed Timberwolf Suites, a student housing community featuring fully furnished apartments and property amenities that will make you feel at home. Students can grab a snack and an iced latte from Starbucks in the Campus Café and head out to play disc golf on the nine hole course located between the campus and Timberwolf Suites.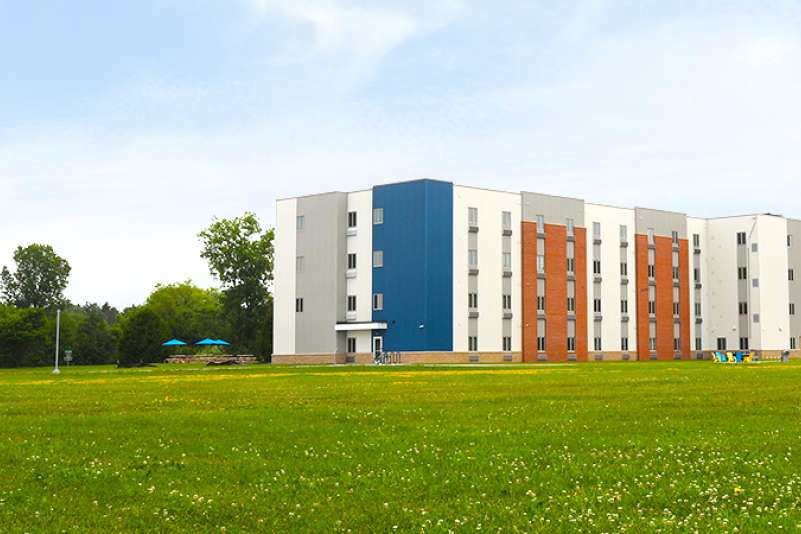 Programs in Wausau
Classes for all seven schools – the School of Health, School of Agricultural Sciences, School of Public Safety, School of Engineering & Technology, School of Advanced Manufacturing & Transportation, School of General Students & School of Business – are offered at the Wausau campus. Several of NTC's four year partners, including Upper Iowa, UW-Green Bay, UW-Stout, Bellevue and Marian University also have a presence on the Wausau campus.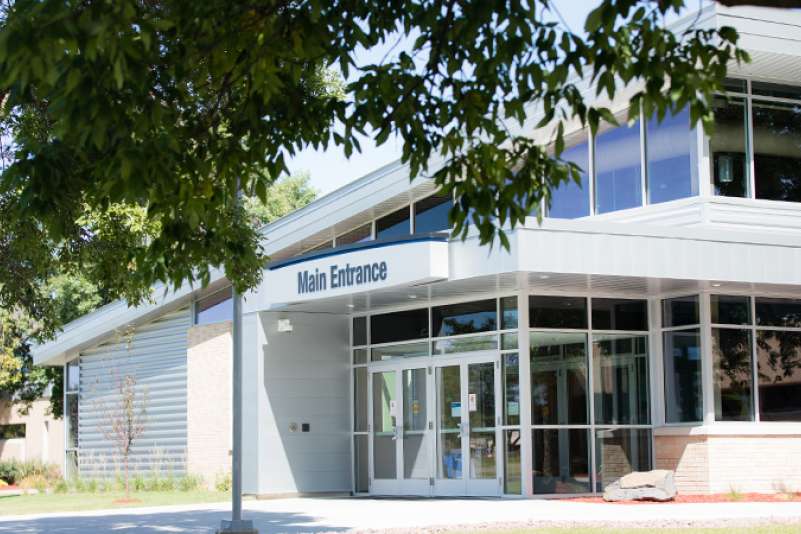 Courses in Wausau
The Wausau campus is NTC's largest campus location and home to the majority of its students. Students on the Wausau campus take courses in over 190 programs, as well as continuing education offerings and pre-college coursework.