This program focuses on both simple and complex personnel investigations including allegations of criminal wrongdoing, harassment, and other unique scenarios requiring nuanced investigative practices. This program would provide supervisors with practical and legal guidance for handling personnel matters from the beginning stages of the investigative process through the discipline stage. This program would also focus on the practical and legal importance of conducting thorough and detailed personnel investigations, as well as strategic considerations for pursuing and imposing appropriate disciplinary action. 
Featured speaker - Kyle Gulya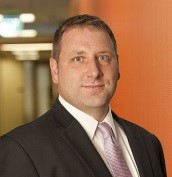 Kyle advises both public and private sector employers with employment and labor related issues including regulatory compliance, anti-discrimination practices, contractual and workplace policy matters and personnel management. He also advises clients regarding complex internal investigations and effectively resolving personnel disputes. Kyle also assists clients with crisis communications and effectively handling crisis situations, regularly advising clients regarding Wisconsin's Public Records Law and Open Meetings Law.
Kyle has extensive experience involving the unique employment and labor related issues faced by Police Departments, Fire Departments, Sheriff's Departments and Police & Fire Commissions. Kyle works closely with law enforcement professionals in management side labor and employment related issues. Kyle is proud of his relationships with the Wisconsin Chiefs of Police Association, the Wisconsin Fire Chiefs Education Association and the Wisconsin Police Leadership Foundation. 
Kyle frequently presents on labor and employment related issues throughout Wisconsin and nationally. Kyle has also written numerous articles regarding labor and employment related issues, Wisconsin's Public Records Law and Wisconsin's Open Meetings Law.
Cost
$125 - Lunch included
Cancellation Policy
An attendee must notify NTC of a cancellation prior to the beginning of the event in order to have fees removed or a refund issued. Attendees who do not attend without notifying Continuing Education will be responsible for payment of all course fees and will not be eligible for a refund.