We love where we work and want to attract the best people to join our team. Yet, seven in ten employers struggle to find workers with the right technical skills and human capabilities. Couple that with the silver tsunami of older workers retiring and high turnover rates, and you have the perfect storm of talent issues. Do you struggle to recruit and retain the right talent? You're certainly not alone.
In this session, we'll consider the core strategies of talent attraction: employer branding, recruitment marketing, and organizational culture. Then, we'll discuss how generational differences, economic conditions, and competition impact talent acquisition. We'll show you how to find and attract people with interpersonal skills like leadership, empathy, adaptability, and advanced cognitive skills like critical thinking, project management, and decision-making. You'll leave this session with a fresh talent attraction plan.
Workshop Fees
Regular Registration - $99
Group of 5 or more Registration - $79/person
*Light refreshments will be provided
Meet The Presenter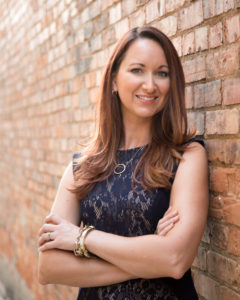 Terra L. Fletcher is the author of Flex Your Communication: 47 Tips for Every Day Success at    Work. She is a professional speaker and corporate trainer. She provides practical and motivational keynotes, breakout sessions, on-site corporate training, and customized programs.
Terra is dynamic, engaging, and highly rated. She has spoken for the National Association of Tax Professionals, Georgia Pacific, Prevea Health, and the American Counseling Association. She has a decade of experience in business development and marketing. Terra was awarded Entrepreneur of the Year in 2012 by the Shawano Country Chamber of Commerce. She has contributed to over 150 events in dozens of locations in the Midwest, and nationwide.
Cancellation Policy
If for any reason you are unable to attend your scheduled course, please contact us prior to the start date of the course. This will ensure that we can provide a full refund of your course fees. If there are extenuating circumstances that prevented you from attending a course, please contact our office as soon as possible. If we do not receive any correspondence from you, you will be responsible for full payment of course fees.