Providing an internship can be a rewarding experience as an employer, offering you an opportunity to give students the on-the-job experience that will help them expand their skills and knowledge, all while strengthening ties with your workforce and gaining new perspective.
Understanding Internships and Clinicals
At NTC, students may have optional or required internships, clinicals, and practicums based on the program they're in. We group these three opportunities into the broader category of Work-Based Learning Experiences.
Internships
An internship is a work based learning experience that gives students an opportunity to acquire hands-on experience at a business related to the objectives of the course in a specific program.
In most cases if an internship is seen as providing benefit to the business it should be a paid experience. Please see the U.S. Department of Labor guide for internship programs under the fair labor standards actfor more information about when an internship should be paid.
Clinicals
Clinicals are work based learning experiences. A clinical gives students the opportunity to apply knowledge and skills from courses to an educational or health care setting.
Clinicals are required, counted for program credits, and unpaid. The emphasis is upon educating students and helping prepare students to be certified.
Participation Process
We are currently piloting an internship participation process with internships in the following fields:
Manufacturing
Engineering (STEM)
Transportation
Print, Video & Marketing
Architecture & Construction
If the internship you'd like to offer is not within one of the listed fields, please skip the following steps and contact Suzi Mathias at mathias@ntc.edu or 715.803.1767. Suzi will let you know how internships in your field differ from the steps below.
Step 1: Review guidelines for Employers
Start by reviewing the guidelines for internships. The guidelines cover student and and employer responsibilities and expectations
Step 2: Post Your Internship to TechConnect
In order to provide an internship, you'll need to make sure you job is posted on Wisconsin TechConnect. We encourage all of our students to use TechConnect when searching for opportunities.
Are you unfamiliar with TechConnect? That's okay. Just fill out our quick form and we'll reach out to you and help you get started.
Step 3: Notify Us That You've Posted
We'll help you get the word out about your opportunity! We're not automatically notified when you post your job, so this step is important if you want our support in spreading the word to students.
You may notify us via phone or email by contacting Suzi Mathias at mathias@ntc.edu or 715.803.1767.
Step 4: Interview and Select a Candidate
Once you receive applicants for your internship. You'll need to conduct interviews and select your final candidate.
Step 5: Complete the Internship Agreement Form
Once you've selected your final candidate, both you and the student should sign and complete the internship agreement form. This form will allow the student to enroll in the internship course.
Completed forms can be emailed to Katie Metko at metko@ntc.edu, or they can be mailed to: Katie Metko, School of Applied Technology and Engineering, 1000 W. Campus Drive, Wausau, WI 54401.
Questions?
We're excited you're considering partnering with us for an internship. Your questions are very important to us. Don't hesitate to let us know how we can help you!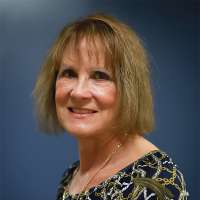 Suzi Mathias
Director of Transfer and Placement