Wisconsin TechConnect is a statewide employment resource for students and alumni who attend or have attended a WI technical college. The site allows students and alumni to connect with employers, submit your resume and cover letter for review, and view upcoming campus events.
Recommended Job Search Sites
In addition to Wisconsin TechConnect, there are several other job search websites available for students and alumni.
Internships allow you to gain valuable skills and begin your career. This website allows you to create a professional profile and search for internships with Wisconsin employers.
View local and regional jobs and labor market information throughout Wisconsin.
WILEnet provides information regarding law enforcement employment, standards and training within the state.
After creating an account, this site allows you to seek employment within K-12 schools in Wisconsin.
Have Questions?
To learn more about Career Services, please contact Dina Kilinski.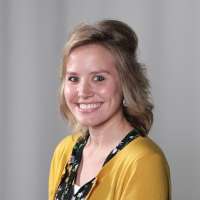 Dina Kilinski
Career Services & Youth Apprenticeship Manager
Dina coordinates the high school Youth Apprenticeship (YA) program and works with employers and students to offer career services.