Non-Traditional Occupations
Nontraditional Occupations (NTO) are careers in which women or men comprise less than 25% of the workforce. Most NTO careers are expected to show rapid growth within the next ten years and many NTO programs are in high-demand fields. Pursuing a career that fits your personality, interests, and abilities can lead to satisfying and challenging work.
NTO Programs by Gender
At NTC, students who pursue an NTO program receive targeted advising, are connected with college resources, and participate in events such as employer panels and industry tours.
NTO Programs For Females
Accelerated - Lean Organizations
Agri-Business
Applied Engineering Technology
Applied Mechanical CAD Technician
Architectural Design & Technology
Architectural Design Software
Automation Systems Technology
Automotive Maintenance & Light Repair Technician
Automotive Technician
Automotive Technology
Basic Machining
Business Management
Business Operations
Civil Engineering Technology
Construction Technologies
Criminal Justice Studies
Criminal Justice-Law Enforcement 720 Academy
Crop Science
Crop Scout
Culinary Arts
Dairy Grazier Apprenticeship
Dairy Science
Data Analyst Apprentice
Diesel Equipment Mechanic
Diesel Technology
Electrical & Instrumentation Apprentice
Electrical Power Distribution
Electromechanical Technology
E-Production
Fire Science
Fire Services Leadership
Flux Cored Arc Welding (FCAW)
Garden to Market Specialist
Gas Metal Arc Welding (GMAW)
Gas Tungsten Arc Welding (GTAW)
Gas Utility Construction & Service
Industrial Electrician Apprentice
Industrial Electronics and Maintenance
Industrial Environmental Engineering Technician
Industrial Manufacturing Engineering Technician
Industrial Safety Engineering Technician
Instrumentation Apprentice
IT - Cybersecurity Specialist
IT - Junior Developer
IT - Network Specialist
IT - Network Technician
IT - Software Developer
IT - Software Developer Apprentice
IT - Software Development Specialist
Lubrication Technician
Machine Tool Operation
Machine Tooling Technics
Machinist Apprentice
Maintenance Mechanic/Millwright Apprentice
Maintenance Technician Apprentice
Manufacturing Basics
Manufacturing Technician
Mechanical Design Technology
Plumbing Apprentice
Safety Engineering Technology
Shielded Metal Arc Welding (SMAW)
Supply Chain Assistant
Supply Chain Management
Tool & Die Apprentice
Truck Driving
Welding
Welding Fabrication And Robotics
Welding Robotic Operation
Wood Science
Wood Technology
NTO Programs For Males
Accelerated - Human Resource Management
Accounting Assistant
Administrative Professional
Cosmetology
Dental Assistant - Short Term
Dental Hygienist
Early Childhood Education
Early Childhood Licensing Basic Ages 0-2
Early Childhood Teacher
Foundations of Teacher Education
Healthcare Receptionist
Human Resources
Human Services Assistant
Human Services Associate
Medical Assistant
Medical Coding Specialist
Medical Office Specialist
Nursing - Associate Degree
Nursing Assistant
Office Assistant
Paralegal
Phlebotomy Technician
Sign Language Interpreting In Education
Substance Abuse Counselor Education
Substance Use Disorder Counseling
Surgical Technologist
Veterinary Technician
Additional NTO Resources
For more information about Nontraditional Occupations (NTO), here is a list of some additional resources.
Questions?
Contact, Chris Munson, the Director of Advising and Student Success. Chris guides, advocates, and empowers NTC learners to achieve their educational, personal, and professional goals. She assists in connecting students with campus and community resources while she leads the Student Success Advisors and helps coordinate Diversity Services for the college.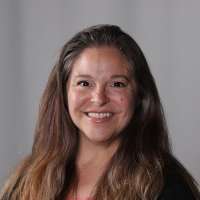 Christine Munson
Director of Advising and Student Success