We create a culture of inclusion, appreciation of differences, and promotion of social justice throughout the NTC community. As a college, NTC believes and promotes an inclusive environment that celebrates, embraces and respects individual differences.
Support for Students
We take a broad approach to diversity to include ethnic and racial backgrounds; veteran and military status; disabilities; income levels; and gender equity of non-traditional occupations.
Diversity services for students includes events related to diversity topics and overall support of an inclusive environment across NTC campuses. This is done through:
Promotion of activities that help build leadership skills
Encourage participation in family events hosted by NTC
Highlight events related to financial literacy
Coordinate focus groups
Refer students to appropriate NTC and community resources
Touch base to check in on how things are going
Additional Reading for Diversity
Are you looking for a research topic for class? Want to learn more about a group of people or perspective? The NTC Library and Diversity Committee partner to develop research guides on relevant diverse topics. Dive in and find suggested key terms and Library resources for streaming videos, books and ebooks, and academic journals. Hot topics, along with local, state, and national organizations are also listed to broaden your research.
Questions?
Contact, Chris Munson, the Director of Advising and Student Success. Chris guides, advocates, and empowers NTC learners to achieve their educational, personal, and professional goals. She assists in connecting students with campus and community resources while she leads the Student Success Advisors and helps coordinate Diversity Services for the college.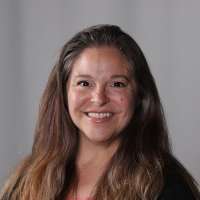 Christine Munson
Director of Advising and Student Success