Spoons Restaurant is the learning laboratory that supports students who are studying Culinary Arts. The 2,640 square foot space features a host station, two dining areas and a bar that showcases local beers and wines.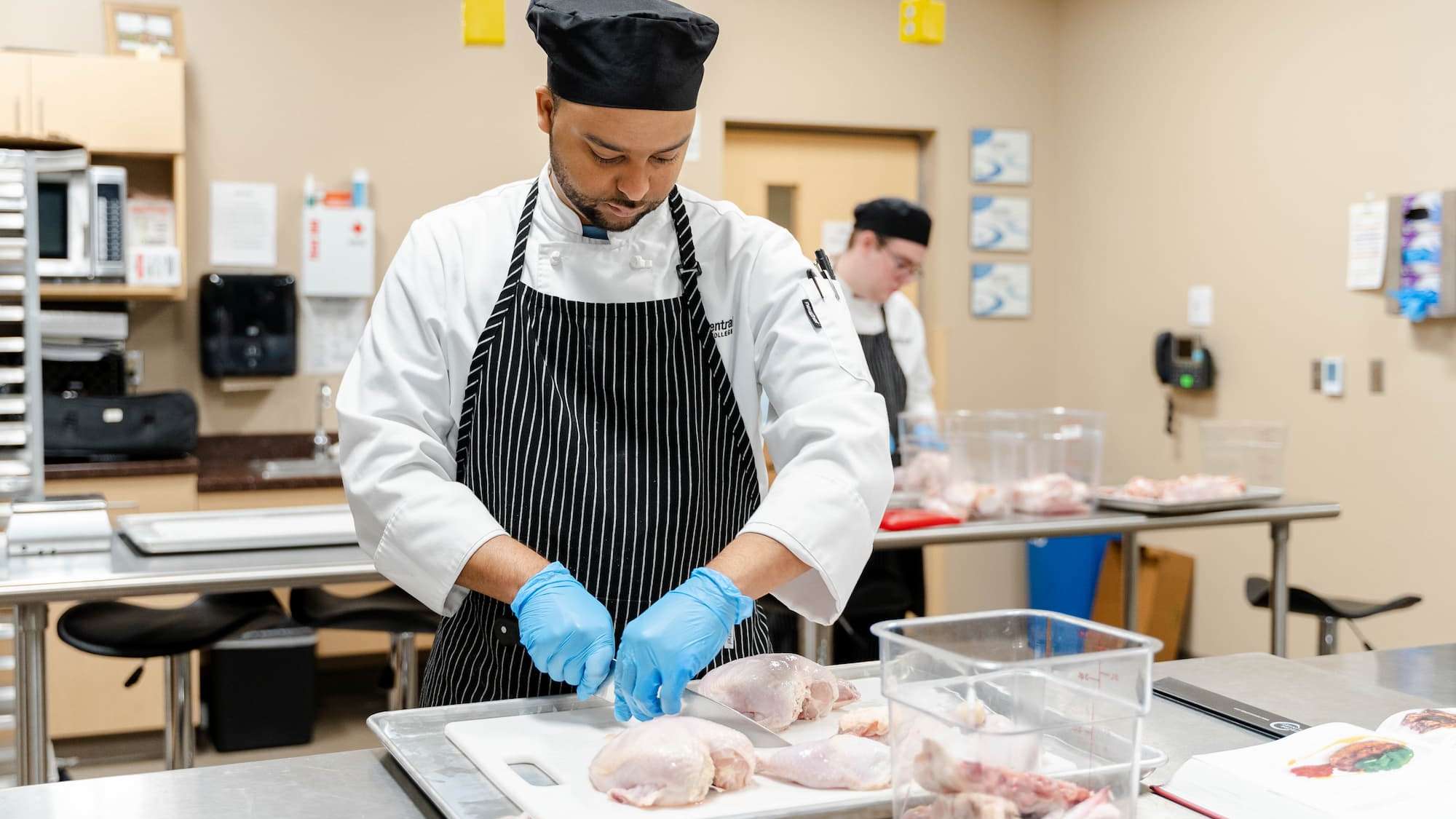 The restaurant features a prep kitchen and a serving kitchen, so students have the opportunity to prepare and serve varying types of meals featuring locally sourced ingredients and products, when possible.
Learning Laboratory
Different styles of service and food are offered by students, alongside Culinary Arts Faculty, providing an exceptional dining experience for guests.
Students carefully curate each menu and provide a real-life restaurant experience.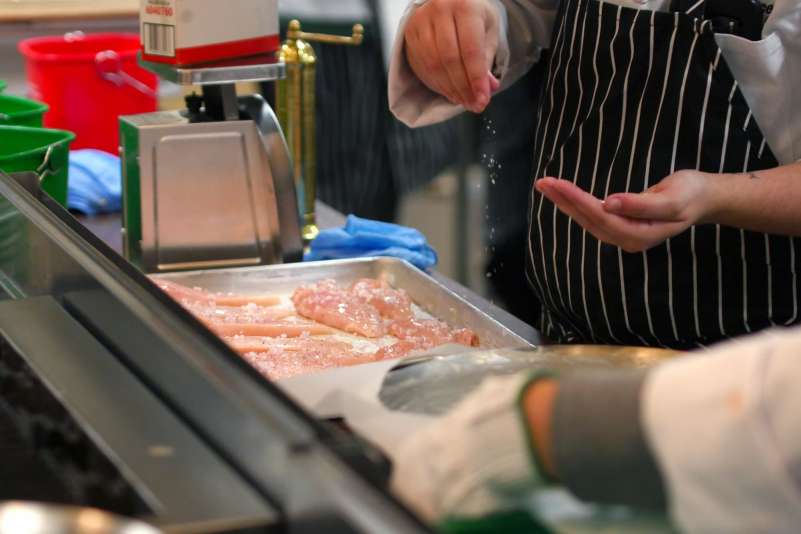 Affordable Dining
Student crafted meals are priced at a discounted rate because guests are asked to contribute to the learning experience by completing a feedback card, which includes questions about the satisfaction of their dining experience. This valuable feedback is then incorporated into the classroom.
The price of each meal varies, but typically ranges from $10–15.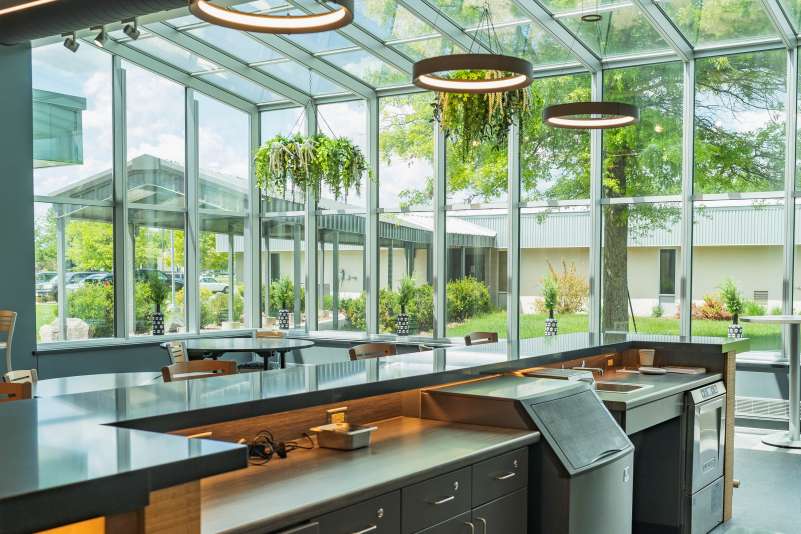 Reserve Your Table
Spoons is open to the public when students are completing their Restaurant Operations courses. To reserve your table, call 715.803.1413.
Hours of Operation (March 28 – May 17, 2023)
Tuesday

11:00 a.m. – 12:30 p.m.

Wednesday

11:00 a.m. – 12:30 p.m.

Thursday

11:00 a.m. – 12:30 p.m.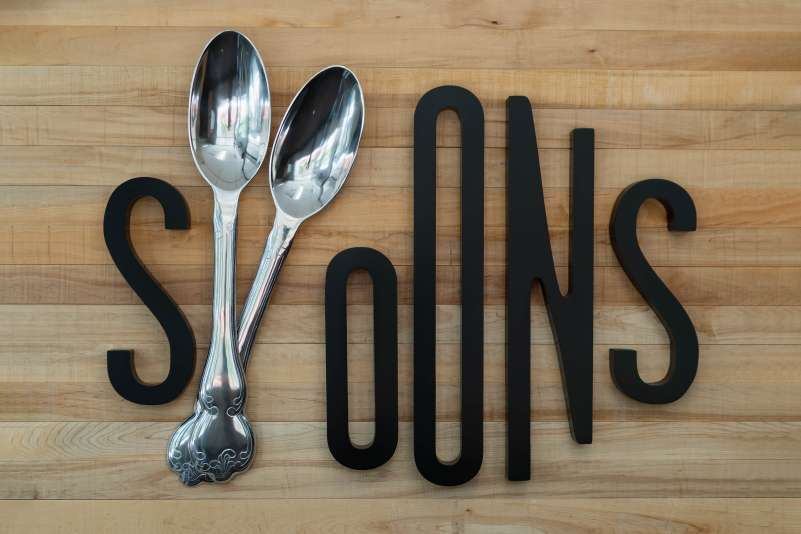 Culinary Courses
Led by our Culinary Arts Instructors, NTC also offers a variety of community culinary courses to help you improve your skills and add new knowledge and techniques to your culinary abilities. These courses feature interactive, hands-on cooking demonstrations and practice, along with plenty of taste-testing.
The following courses are now available. New courses are offered each spring and fall.
DINNER PARTY TIME: 3 COURSE MEAL - BEEF
Work with Chef to create a three course gourmet meal organized around beef. Sit down and enjoy the meal with the rest of the class in our new restaurant-style classroom, Spoons! 1st Course: Bleu and Orange Tenderloin Brulee Bombs 2nd Course: Beef Wellington with Roasted Garlic Mashed and Fried Leek Straws 3rd Course: Madagascar Vanilla Crème…
GRILLING 101
Explore the world of grilling with Chef; participants will make marinades and sauces, grill vegetables, fruits, steak, chicken-on-the-bone and skewered shrimp. This is an introduction to grilling, doneness and flavor building on a gas grill with plenty to feast on at the end.
INSTAPOT STOCKS AND SOUPS
We will make quick stocks in the instapot and use those stocks to make some tasty soups. Soups planned include chicken soup, asparagus cream and French onion.
INTRODUCTION TO CANNING
Curious about canning and wondering where to start? This course will use the Ball Canning Text as a guide for canning basics. Both water bath and pressure canning will be demonstrated. As well as a tasting of what is demonstrated. Jams, vegetables, and sauces, as well as handmade stock will be explored.
KNIFE ESSENTIALS
This class is all about knives! We will talk about quality in knife construction and composition, and the purposes of different kinds of knives. We will sharpen knives – bring some of your own if you wish to sharpen them or practice on ours. And we will practice and explore various knife cuts, many of which are only possible with a high quality,…
SAUCE MAKING
his class will explore how to make different sauces to use in the kitchen. Classics like Hollandaise and Beurre blanc will be covered, along with thickening agents such as roux and starches.
SMOKING FOODS
Learn how to make some classic mouthwatering smoked dishes. This course will examine making brines, types of woods used for smoking, and seasoning your smoked products. Join us for this demonstration and sample course that shows the learner how it is done! Come hungry this course has samples.
SPRING CUPCAKES
This interactive class allows the learner to decorate cupcakes with some springtime fun! This class includes 12 cupcakes to take home as well as samples and demonstrations. Join us for a fun-filled evening decorating cupcakes. This course includes all of the recipes that we will use in class!