Studio Max features 20 styling stations that are designed to provide customers with a comfortable, modern salon experience. The 4,380 square-foot studio also features eight manicure/pedicure chairs, two facial tables and four shampoo stations. The Studio also features the latest hair, nail and skincare equipment and services utilizing the latest techniques.
Supervised Training
Students provide all services under the watch of a licensed professional instructor. Haircare services range from cuts and trims to color and updos for any occasion. Nail care services are also provided and include a variety of manicures and pedicures. All services will be available during select times throughout the semester to best support the learning of cosmetology students in Studio Max.
Affordable Services
The following is a list of some of the great services we offer:
Haircut | $8
Scalp Treatment | $8
Updo/Formal Style | $25-$30
French Manicure | $15
Spa Pedicure | $30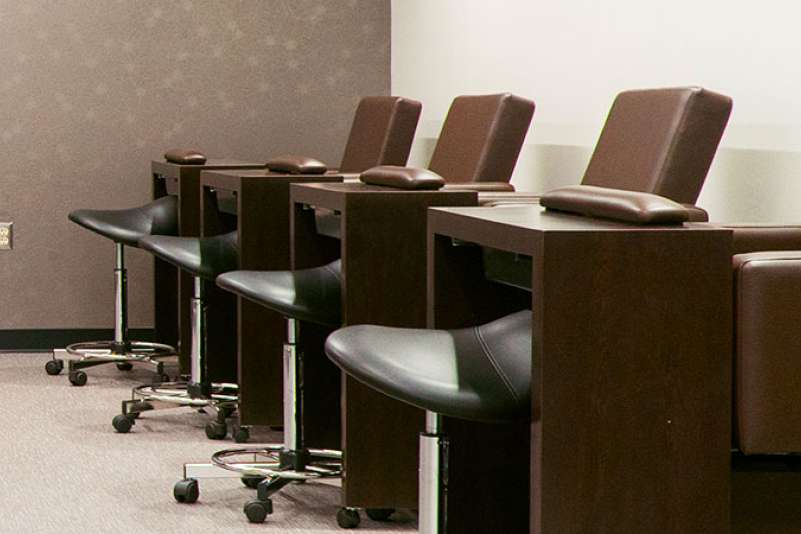 Book Your Appointment
Studio Max is open and ready to serve you! To reserve your appointment, please call 715.803.1597 or email studiomax@ntc.edu.
Hours of Operation
Dates: May 30 – July 27, 2023
Tuesday: 8:00 a.m. – 5:00 p.m.
Wednesday: 8:00 a.m. – 5:00 p.m.
Thursday: 8:00 a.m. – 12:00 p.m.