Liberal Arts Transfer
60–70 Credit Associate Degree
Program Description
The Liberal Arts Transfer program serves students who wish to earn an associate in arts (AA) or associate in science (AS) degree and/or who intend to transfer to a four-year university. The program provides students with an excellent foundation for continuing in higher education.
By completing the Liberal Arts Transfer degree at NTC in partnership with Madison College, students will typically satisfy the first two years of general education requirements for four-year colleges and universities and obtain an educational foundation in a breadth of disciplines. Pre-major disciplines include arts and humanities, economics and pre-business, pre-professional health and science, math and technology.
Approximate Cost
$12,200
Cost does not include books and may vary by courses selected.
Outcomes
Graduates will be prepared to…
Transfer to four-year colleges and universities
Advance in the workplace
Demonstrate rigorous academic accomplishment
Courses
The Liberal Arts Transfer Associate Degree is a 60–70 Credit program. The following is a typical semester breakdown of the courses within the program.
Pre-Major Disciplines
The Liberal Arts Transfer Associate Degree is a 61–70 credit program that gives students the flexibility to choose courses that maximize transferability in the following pre-major disciplines:
Arts and Humanities
The Arts and Humanities Pre-major provides a foundation in the knowledge and skills at the core of what it means to be human. The Pre-major includes subjects that foster critical, analytical and creative thinking about human behavior and attitudes towards ourselves, towards each other—both as individuals and as members of groups—and towards the natural and human-built environment. Coursework in this Pre-major prepares students for success in a variety of majors that students could pursue after they transfer.
Economics and Pre-Business
The Economics and Pre-business Pre-major provides students with the educational foundation necessary to be successful in business and economics programs at four-year institutions. The program helps students meet most entry-level requirements and even some program requirements for bachelor's degrees in the field. For example, this Pre-major offers a guided focus in the math and statistics content vital to the success of any future business or economics graduate.
Pre-Professional Health
The Health Pre-major prepares students to enter and be successful in professional health programs at bachelor's degree granting institutions and beyond. Many students in the Health Pre-major transfer to complete bachelor's degrees in nursing (BSN), pharmacy, or veterinary medicine. This Pre-major features a rigorous focus in math and science to ensure that students are ready for their future studies and career.
Science, Math, and Technology
Students in Madison College's Science, Technology, and Math Pre-major explore the workings of the physical, natural, and social worlds as they hone universally applicable skills such as quantitative reasoning, analytical thinking, and scientific inquiry. This Pre-major provides the educational foundations for future majors in the fields of science, technology, and mathematics.
* College 101 (10-890-165) is not part of the program credit requirements but is a College Requirement for graduation that must be passed with a "C" or better. This requirement is effective for students beginning the program in Spring 2021 and beyond.
Transfer Information
If you have a particular four-year institution in mind, it is important that you verify the transferability of credits to that college for graduation and for your major. If you have not selected a major field of study, enrolling in the Liberal Arts Transfer program will give you exposure to several areas of study and a broad preparation for transfer.
Ready to Get Started?
Get Your Liberal Arts Degree at NTC
Ready to start earning your Liberal Arts Associate Degree at NTC? Just fill out our interest form to get started, and we'll follow up with you on your next steps.
Admissions Contact Information
If you have any questions relating to the Liberal Arts Transfer Associate Degree, please contact Nick: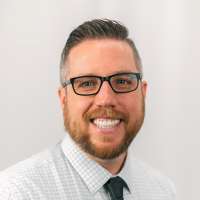 Nick Lampone
Director of Enrollment
Nick oversees enrollment at the College and helps students through the process.