University Transfer
60–70 Credit Associate Degree
Program Description
The University Transfer Associate Degree program prepares learners to transfer to a four-year university or college. You can start here and go anywhere by completing your first two years with NTC before you transfer to a four-year university at junior status.
After completing this program, learners are prepared to transfer to most public or private colleges and universities, both inside and outside of Wisconsin.
Approximate Cost
$12,200
Cost does not include books and may vary by courses selected.
Outcomes
Graduates will be prepared to…
Transfer to four-year colleges and universities
Advance in the workplace
Demonstrate rigorous academic accomplishment
Transfer Information
You can continue your education to earn a four-year degree in a variety of ways.
Our transfer specialist can help you develop a personal transfer plan to best prepare you for admission to the university of your choice. It's important to develop your personal transfer plan early because each university may have specific admissions, course and/or graduation requirements.
If you are unsure which university is right for you, a personal transfer plan can include classes with maximum transferability across most colleges and universities.
Ready to Get Started?
Get Your University Transfer Associate Degree at NTC
Ready to start earning your University Transfer Associate Degree at NTC? Just fill out our interest form to get started, and we'll follow up with you on your next steps.
Admissions Contact Information
If you have any questions relating to the University Transfer Associate Degree, please contact Nick: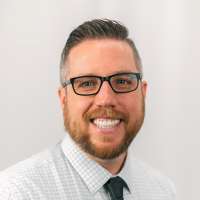 Nick Lampone
Director of Enrollment
Nick oversees enrollment at the College and helps students through the process.