Topics
Thursday, May 2, 2019 - 8:00 a.m. - 4:00 p.m.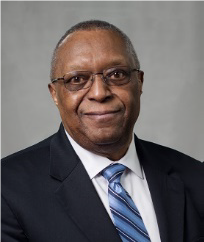 Cultural Competence, Cultural Responsiveness and Substance Use Disorder, Harold Gates, MSSW, CISW, HS-BCP
In this session, participants will: 
Be able to define cultural competence and how it relates to your professional self.

Be able to demonstrate how cultural competence and cultural responsiveness are reflected in your services.

Be able to assess cultural competence as it relates to your services and your professional skills.

 Be able to move forward with an action plan specific to your substance abuse services to increase cultural competence/cultural responsiveness.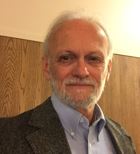 Strong Coffee, Burnt Toast: Building Health and Resilience with Mindfulness, David Nelson, PhD
In this session, participants will: 
Learn the basics of mindfulness and how it affects the brain and aids recovery.

Learn how to practically apply mindfulness in a clinical or informal setting.

Experience a variety of mindfulness practices.
Friday, may 3, 2019- 8:00 a.m. - 4:00 p.m.

Opioids and Beyond: What to Know and What to do About Commonly Used Substances, Dr. Matthew Felgus
In this session, participants will: 
Understand in-depth what's unique about each of the following psychoactive substances: alcohol, opioids, cannabis, meth and other stimulants, benzodiazepines, hallucinogens

Understand when medication is appropriate to treat abuse of specific substances and the benefits and drawbacks of various treatment strategies, including medication

Identify and describe the mental health conditions commonly co-occurring with substance use disorders
Speaker Bio's
Read the speaker biographies HERE
Target Audience
Substance abuse counselors, recovery coaches and advocates, health care professionals, social workers and service providers.
Cost
$100 - Thursday or Friday Only
$150 - Both Thursday and Friday
CEUs
6 CEUs per day
Cancellation Policy
If for any reason you are unable to attend your scheduled course, please contact us prior to the start date of the course. This will ensure that we can provide a full refund of your course fees. If there are extenuating circumstances that prevented you from attending a course, please contact our office as soon as possible. If we do not receive any correspondence from you, you will be responsible for full payment of course fees.
Driving Directions
MAP of our campus and directions