Are you attracting and retaining quality team members? Organizational culture is vital to attracting and retaining an excellent workforce. Regarding their workplace culture, Leaders should ask themselves the following: Do we control our workplace culture, or does it control us? This workshop will help leaders learn the importance of maintaining a positive workplace culture or transform their current culture into a culture that is positive and healthy for everyone within the organization.

At the conclusion of this workshop, participants will understand and complete the following in order to begin work on enhancing or transforming their organizational culture to become great workplace culture builders:
Define Organizational Culture
Understand the Powerful Force of Culture
Understand the Key Elements of Workplace Culture
Assess Your Current Organizational Culture
The Importance of Building a Positive and Successful Culture
How to Implement Positive Cultural Anchors
Steps to Take to Change a Toxic Workplace Culture
Cost
$99/person
6 CEUs
Flexible Attendance
Attend in person at the NTC Wausau campus with safety and social distancing protocols, or attend virtually via Zoom.
Meet the Instructor: Brad Peck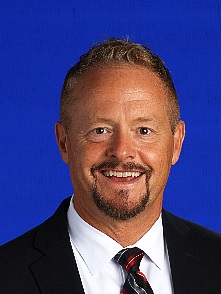 A Badger to the core, Dr. Peck earned his BS, MS and Ph.D. at the University of Wisconsin Madison. After 31.5 years of teaching, coaching and mentoring students and staff in public education, Dr. Peck retired at the end of the 2019-20 school year. During his career and graduate studies, his professional focus was on workplace culture and employee retainment. His work experience includes teaching and coaching at DeForrest High School, DeForrest, Wisconsin; Joliet West High School, Joliet, Illinois; and at Wausau East High School, Wausau, Wisconsin. He was an associate principal at Eau Claire Memorial High School and Wausau East High School. He finished his career at Wausau East High School where he served for 24.5 years.
Cancellation Policy
An attendee must notify NTC of a cancellation prior to the beginning of the event in order to have fees removed or a refund issued. Attendees who do not attend without notifying Continuing Education will be responsible for payment of all course fees and will not be eligible for a refund.