Communication is dynamic and systemic. The way we work and communicate is ever-changing. Generational differences, economic conditions, and talent competition impact how we express our ideas and feelings in various professional settings. In this up-to-the-moment session, we'll discuss the best tips for communicating through change and how to apply our communication tools in hybrid or virtual environments. We'll cover the types of communication, hone our listening skills, and learn how to give and take feedback.
We'll practice nonverbals and check how others perceive our communication style. Together, we'll practice conflict and accountability skills and learn to collaborate and empower. Attendees can use these practical techniques in real life to respond to difficult workplace situations. Participants will leave this session ready to build more productive business relationships.
 Here are the key takeaways.
Understand your own communication style and tendencies

Learn how to flex your style to meet the needs of others

Practice conflict management and nonverbal communication

Understand what workplace accountability is, how to build it in yourself, and encourage others to be accountable
Meet Our Presenter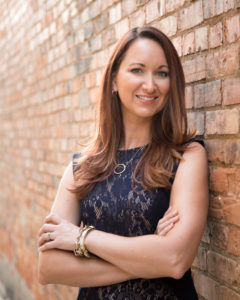 Terra L. Fletcher is an author, consultant, and award-winning entrepreneur. She is the founder of Fletcher Consulting and author of "Flex Your Communication: 47 Tips for Every Day Success at Work" and "Flex the Freelance: An Unconventional Guide to Quit Your Day Job." Terra has been a marketing consultant and business builder since 2007. Her strategies benefit individuals, nonprofits, public and private companies. Terra has spoken to the International Spa Association, Smart Customer Service 2018, the National Association of Broadcasters, and Associated Bank. She doesn't sew, and she's not so great with power tools, but she can write a letter that will make you cry, design social media graphics in under five minutes, confidently speak to a crowd of people, and spot typos from a mile away.
Registration Fee
$99 - Individual Registration
$79 - Groups of 5 or more
A light breakfast will be provided
Cancellation Policy
An attendee must notify NTC of a cancellation prior to the beginning of the event in order to have fees removed or a refund issued. Attendees who do not attend without notifying Continuing Education will be responsible for payment of all course fees and will not be eligible for a refund.