NTC is proud to host Dr. Vincent Felitti in a webinar presentation on his ACEs study, along with guest speaker Dr. Dimitri Topitzes. 
8:30am - 9:30am Keynote: ACEs And Their Impact, Dr. Vincent Felitti
There are experiences in childhood and adolescence which, while fairly common, are unspoken and hence unrecognized.  Their effects play out decades later in adult life as some of our most difficult and costly public health problems whose distant causes are overwhelmingly unrecognized.  We will depict and discuss this in detail.  The subject has now caught the attention of 39 State Legislatures and of the World Health Organization.  It may also be quite relevant to the work you do, in which case you can help in its expansion as well as having it help you meet your occupational goals
9:30am - 10:00am Q&A w. Dr. Vincent Felitti
10:15am - 11:30am: Trauma Responsive Practices, Dr. James "Dimitri" Topitzes
The presentation will describe frameworks that help translate insights from the ACE study into effective health, human, and social services. Trauma-informed care and more recently trauma-responsive practices have gained traction over the years, and the presenter will detail these approaches and provide specific examples of how to implement them in direct practice settings. A robust question and answer period will follow the presentation.  
Meet our Speakers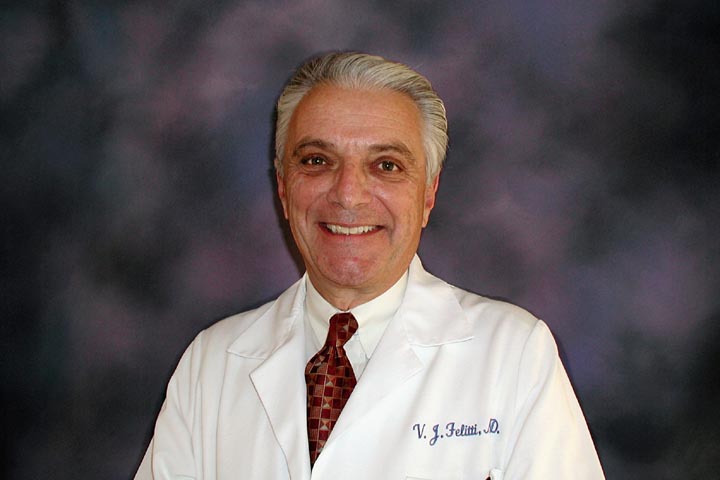 A renowned physician and researcher, Dr. Vincent J. Felitti is one of the world's foremost experts on childhood trauma. Leading the charge in research into how adverse childhood experiences affect adults, he is co-principal investigator of the internationally recognized Adverse Childhood Experiences (ACE) Study, a long-term, in-depth, analysis of over 17,000 adults. Founder of the Department of Preventive Medicine for Kaiser Permanente, Felitti served as the chief of preventive medicine for over 25 years. Dr. Felitti is Clinical Professor of Medicine at the University of California, and a Fellow of The American College of Physicians. He is currently Senior Editor of The Permanente Journal and on the International Editorial Board of the Swiss medical journal, Trauma und Gewalt. Dr. Felitti has served on advisory committees of the Institute of Medicine, the American Psychiatric Association, the Committee of the Secretary of Health and Human Services for Healthy People 2020, and the Advisory Committee on Women's Services at SAMHSA.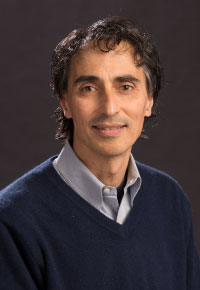 James "Dimitri" Topitzes, Ph.D., LCSW, is a Professor of Social Work at the University of Wisconsin Milwaukee (UWM). He also serves as the Director of Clinical Services for the Institute for Child and Family Well-Being. He conducts applied research, partnering with community-based agencies to implement and test innovative trauma-responsive programming.  He created the Trauma-Informed Care Graduate Certificate at UWM and teaches master's courses in trauma counseling along with mindfulness and community building.   
Registration Fee
WTCS Staff/Students - Free [Register HERE]
Community Members and Professionals - $49 [Register HERE]
This webinar will offer 3 CEUs
Cancellation Policy
An attendee must notify NTC of a cancellation prior to the beginning of the event in order to have fees removed or a refund issued. Attendees who do not attend without notifying Continuing Education will be responsible for payment of all course fees and will not be eligible for a refund.