(WAUSAU, Wis.) – Northcentral Technical College (NTC) is pleased to receive a truck donation from Krueger Wholesale Florists Inc. The truck will benefit NTC students who are pursuing a career that requires a commercial driver's license.
"This is Krueger's way of giving back to NTC and the community," said Mike Decker, Chief Financial Officer/Controller of Krueger Wholesale Florists Inc. "We employ graduates from NTC's truck driving program, so this is a real win-win for everyone."
The donated vehicle will be the first automatic Class B truck that will be added to NTC's truck fleet and will be utilized in the Straight Truck (CDL Class B) Certificate. Anyone who is interested in learning more about the program can visit our Straight Truck (CDL Class B) page.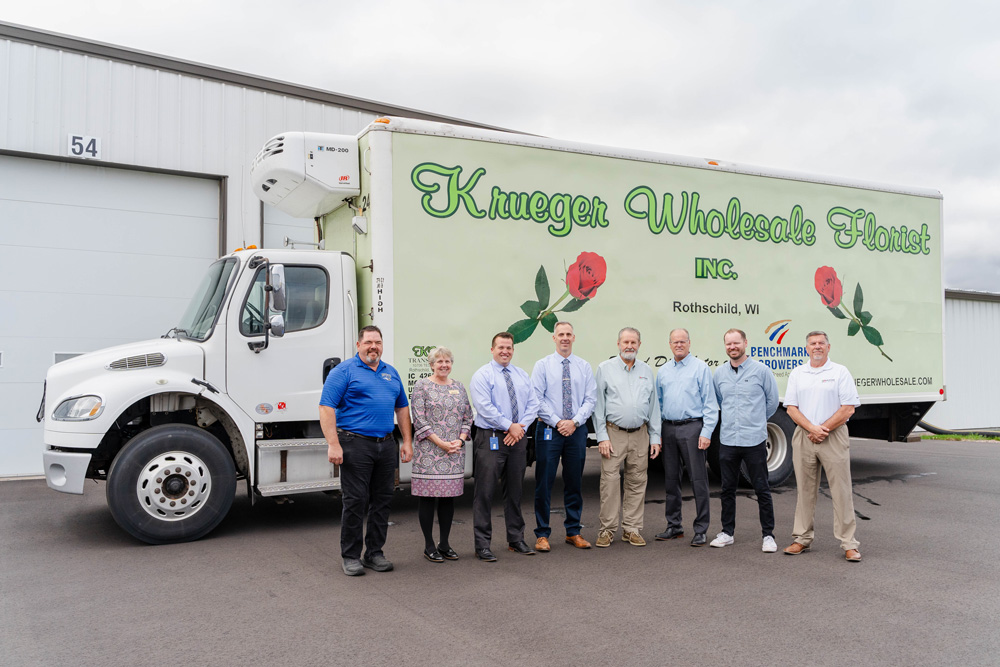 ###
Northcentral Technical College (www.ntc.edu) is north central Wisconsin's premier two-year college of choice and is a resource for all District residents. It provides individuals, organizations and businesses with quality skills training in a wide range of programs designed to build a competitive, technologically advanced workforce in today's rapidly changing global environment. NTC has six convenient campus locations in Wausau, Antigo, Medford, Phillips, Spencer, and Wittenberg, as well as a Public Safety Center of Excellence in Merrill, a Wood Technology Center of Excellence in Antigo and an Agriculture Center of Excellence just north of the Wausau Campus in the Village of Maine.  The Wausau Campus also features a Center for Health Sciences, Center for Business & Industry, Information Technology & Entrepreneurial Center (iTEC), STEM Center, Advanced Manufacturing and Engineering Center of Excellence, SPOONS restaurant, Studio Max Salon + Spa and a Center for Geriatric Education.