The Timberwolf Learning Commons (TLC) is a one-stop shop for academic support and includes access to the IT Help Desk, Academic Resource Center (ARC) and Library. The TLC features collaborative and quiet study spaces, and students can receive technology support for courses, research assistance, access to resources, tutoring services, and more.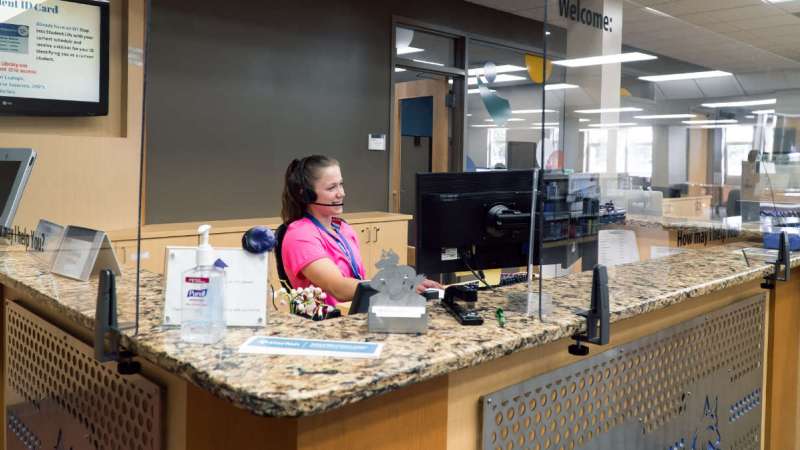 The IT Help Desk is located at the front service counter in the TLC. Students and staff can stop by for assistance with Canvas, NTC mobile apps, course software support, mobile printing and other NTC technology questions.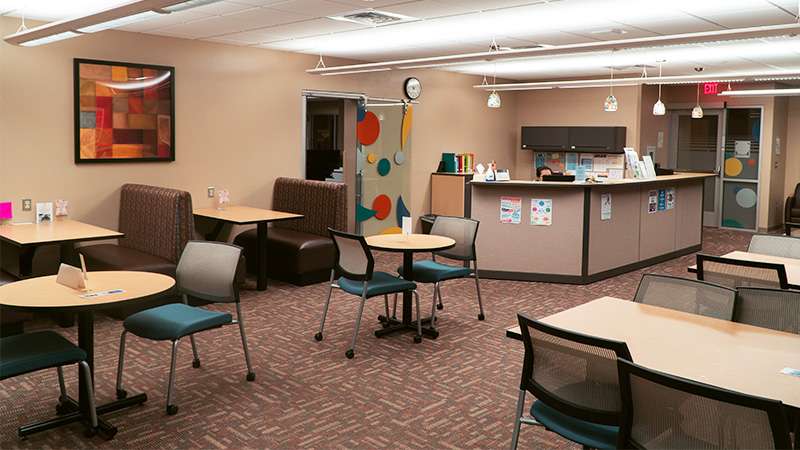 Academic Resource Center (ARC)
The ARC and library spaces are connected by a doorway, giving you easy access to resources and services in both spaces. The ARC offers academic support and specialized tutoring to NTC students. Walkin and live video chat options are available.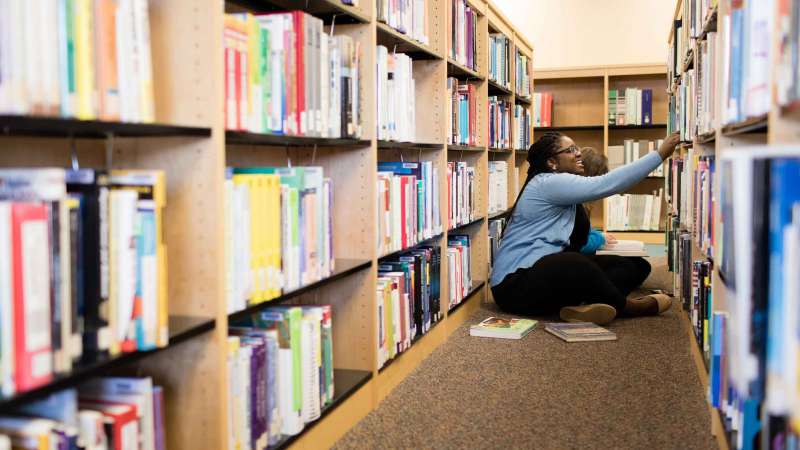 The library is located at the front service counter of the TLC. Students and staff can stop by for research assistance, access to technology and online resources, to borrow or reserve items, add printing funds and more!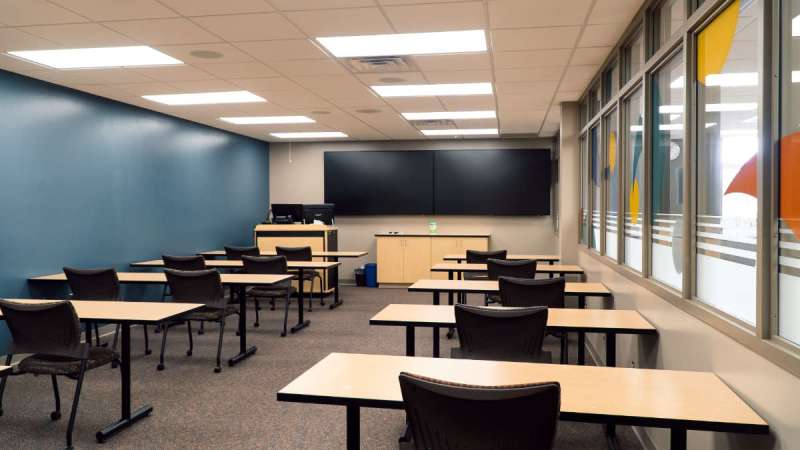 This space will be used to support students through session offerings from the ARC, Help Desk and Library. Your instructors may reserve a library presentation for your class in this space. Watch for these upcoming events!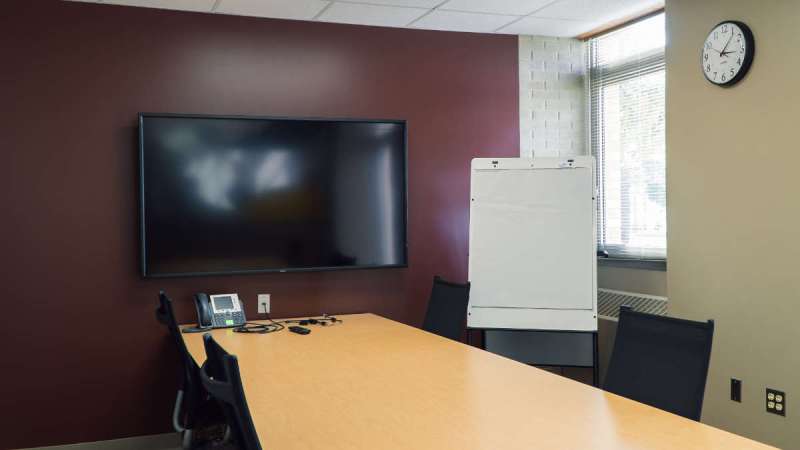 Need a place to meet to work on a project or plan a group study session to prepare for a test? This room provides a space for students to collaborate. Request access to this room at the service desk or by completing the reservation request form below.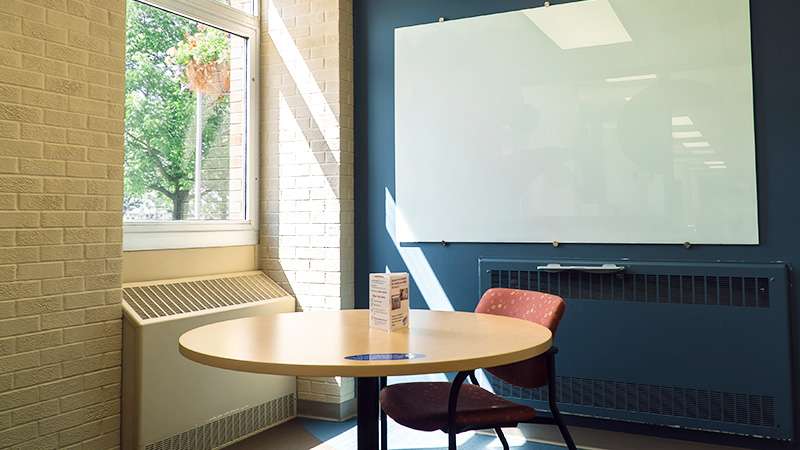 The TLC features quiet study areas on our first floor for you to work with minimal distractions. They are available anytime the TLC is open. Please silence your phone in these areas as a courtesy for others.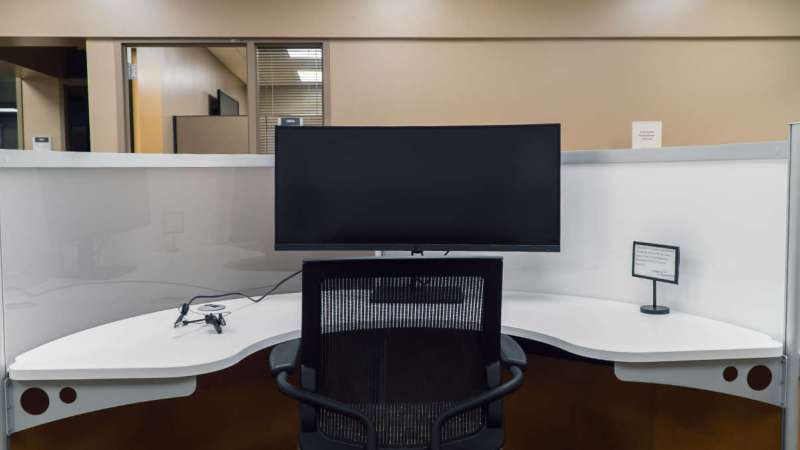 Bring Your Own Device Pods
Located on the first floor, these pods provide a great space for individual study. Connect a laptop or other device to view work on an extra-large monitor. These pods also provide considerable desk space for work with additional study materials.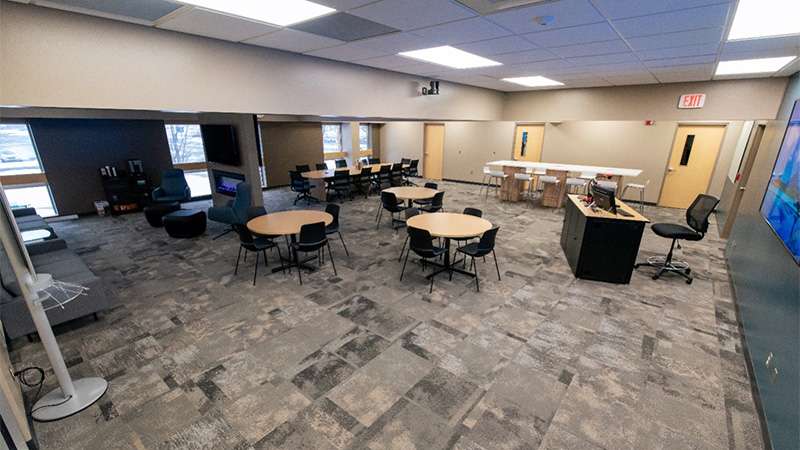 Center for Innovation & Inclusion
NTC students, staff, and faculty are all welcome to use the Center for Innovation & Inclusion, located on the 2nd floor above the TLC. This space is designed for collaboration and project work, offering a fireplace with soft seating, a large conference table with visual display screen, an instructor station, a recording room, and a standing table with whiteboard. Students interested in reserving time in the recording room can contact the library team in advance.