Financial Aid

:
The NTC Promise
What is the NTC Promise?
NTC Promise provides free college tuition for qualified local high school graduates in the NTC district. This opportunity helps high school seniors realize their dreams of attending college while reducing financial barriers and ensuring a skilled workforce for our communities.
Through the generosity of the NTC Foundation, businesses and individual donors, the cost of tuition and fees will be covered by donated funds after federal and state financial aid (excluding loans and work-study) and scholarships have been applied.
We will provide up to five consecutive semesters of tuition free attendance for qualified students (up to 15 credits per semester; does not include summer semester) who meet ongoing requirements, in addition to individual guidance and support from a dedicated advisor.
Qualifications for the NTC Promise
In order to participate in the NTC Promise, you will be expected to:
Graduate as part of the 2023 graduating class (including Alternative High School graduates)
Graduate from a high school in the NTC district, or Reside in the NTC district by August 1, 2023, or Have earned 3 credits through NTC Dual Credit
Achieve a minimum 2.0 GPA after junior year

Register for classes by June 30, 2023

Apply for the NTC Promise between September 1, 2022 – March 15, 2023

Complete the Free Application for Federal Student Aid (FAFSA) by March 1, 2023.
Apply for Financial Aid
This process will verify that you, and your selected academic program at NTC, are eligible for federal and Wisconsin financial aid; and that your Expected Family Contribution (EFC) is $4,000 or lower.
The Federal Student Aid Estimator is a free tool that can be used to estimate your family's Expected Family Contribution (EFC) and what you may be eligible to receive in federal student aid: https://studentaid.gov/aid-estimator/.
How to apply for financial aid?
Apply for the NTC Promise
If you're ready to get started, just fill out our online application and we will follow up with you to walk you through the next steps.
Have Questions?
For more information or questions about NTC Promise, please contact MaiGer Moua, Promise Advisor, at 715.803.1215 or ntcpromise@ntc.edu.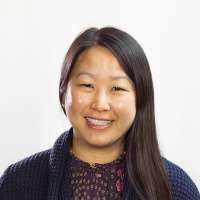 MaiGer Moua
NTC Promise and Student Success Advisor
MaiGer provides advising services to students in School of Public Safety and supports students in the NTC Promise. She is located in the Student Leadership Center in D112.