We strive to make the process of transferring your credits as simple and straightforward as possible. The staff in our Transfer office can help you determine where you can complete your bachelor's degree, put you in touch with a representative from your transfer college of choice, and answer any questions you have about the process.
Every associate degree at NTC has at least one transfer agreement available, and many of our programs have multiple transfer opportunities available. When you consider that we've developed over 400 transfer agreements with 50+ colleges and universities, you can see why NTC is a great, and affordable, option for you to start your college education.
There are a few important steps you'll need to take as you look at transferring out your credits.
Step 1: Contact the Transfer & Career Services Office
Your first step is to contact NTC's Transfer & Career Services office. Our staff is happy to walk you through your transfer options, even if you're not sure which four-year school you would like to attend.
After you've decided which college you'd like to attend, we will review your unofficial transcript in order to get an idea of which of your credits will transfer, and which additional classes you might want to take during your remaining time at NTC.
You also have the option to explore our agreements on your own by browsing our listing of Transfer Guides. There, you can narrow down your choices and search by your major or preferred institution.
You may also want to review the Universal Credit Transfer Agreement tool, which lets you view a list of courses that are transferable between NTC and every University of Wisconsin System school.
Step 2: Meet With Your Transfer College
We will connect you to the four-year transfer staff at your preferred institution. You can communicate with them via phone, email or in-person to discuss the classes you'll have to take after transferring. This is also your chance to talk about any additional educational options that may be available within your program, such as placing an emphasis on a certain area within your chosen field of study.
Step 3: Submit Your Application
Your final step is to apply to your four-year school of choice. After you apply, you'll receive a formal credit evaluation showing which of your NTC credits will transfer.
When applying to the school of your choice, please send an official transcript of your courses. To do so, please follow the link below to learn how to.
Tips for Transferring
We've compiled a list of questions you might want to think about prior to meeting with our Transfer Specialist. After reviewing this list, you should be well prepared to ask the right questions and receive the correct answers.
Have Questions?
If you have any questions or concerns regarding your Transfer needs, please contact our Transfer staff.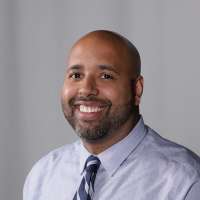 Justin Willis
Director of Strategic Transfer Partnerships
Justin provides leadership to create transfer agreements with higher education partners, and assists students in exploring transfer opportunities. He also supports students who are accepted to the Liberal Arts Transfer Associate Degree.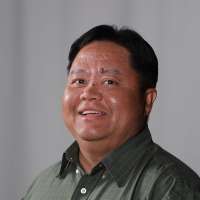 Xang Lee
Transfer Specialist and Student Success Advisor
Xang Lee supports students as they transfer to a four-year institution. He also provides advising services to students in School of General Studies programs in the Student Leadership Center in D112.