Northcentral Technical College is excited to invite all Registered Dental Hygienists to the Explorer Dental Conference for a day of networking, fun, and professional growth!

Explorer Dinner Series
$35 per session - includes dinner | 2 CEUs each
6:30 p.m. - 8:30 p.m.
September 3, 2020 - Essential Oils in Oral Health, Amy Garvey-Herrick
October 29, 2020 - Infection Control, Mary Govoni 
Explorer Conference
November 20, 2020  7:30a.m. - 4:00p.m.
7 CEUs
$105 - Dental Hygienists  |   $75 - NTC Faculty/Adjunct  |  $35 - Students
Session Topics
The Inner Child: How Trauma Affects Susceptibility to Disease
A Kaiser Permanente Study collected data from over 17,000 members demonstrating a correlation between trauma and adult risk behavior or disease. Trauma and adverse childhood experiences (ACE) affect many of the patient populations we serve daily. What should healthcare providers know prior to initiating treatment? This course provides a comprehensive overview of trauma from an interprofessional view and effective strategies that can aid in improving patient health outcomes.
Beyond the Elementary Concepts of HIV/AIDS
According to the Center for Disease Control (CDC), more than 1.2 million individuals are living with HIV and 1 out of 8 are not aware of their status. Although the rate of HIV infection has decreased by 19%, there are still subsets of the population disproportionately affected. The human immunodeficiency virus (HIV) has existed in the United States since the mid to late 1970s. There is no effective cure for this disease but with proper care HIV can be controlled. This interactive discussion will review the fundamentals of HIV/AIDS and current research regarding management of the disease.
The Future of Diversity in Dentistry
Dental professionals value the role that diversity contributes to society. Diversity has evolved and includes more than race and ethnicity. Many diverse populations are underserved or overlooked. There are a number of populations that have growing evidence of health disparities. Dental professionals must prepare themselves for the future of diversity and develop strategies to provide the best patient-centered care.
About the Speaker: Jasmin Haley, RDH, MSDH, CDA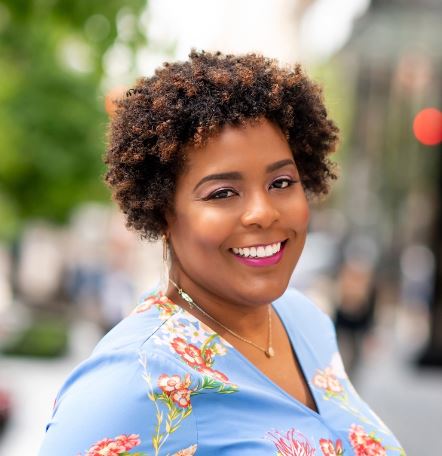 Jasmin is the founder of Beyond the Prophy® and Co-founder of MOMgienists®. She is the executive producer and creator of the MOMgienists podcast and the highly successful Beyond the Prophy podcast. She serves as an educational consultant for the JACQUES Initiative and is part of the Preparing the Future Faculty Champions at the University of Maryland, School 
of Medicine. Jasmin's proudest career highlight is being in the unique position as a dental hygienist in educating future physicians, dentist, dental hygienists, lawyers, social workers, pharmacists, and nurses interprofessionally in fighting the HIV/AIDS epidemic.
Jasmin helps dental professionals get out of burn out and push past their comfort zone while conquering their passion. She inspires and empowers professionals through her supportive Career Advancement Academy membership community, 1:1 Coaching, and Annual Think Beyond the Prophy Conference. Jasmin was recently nationally recognized for her work as a 2018 Sunstar/RDH Award of Distinction recipient.
Location Information
Northcentral Technical College
Center for Health Science – Conference Room 1004
1000 W Campus Dr, Wausau WI 54401
Cancellation Policy
If for any reason you are unable to attend your scheduled course, please contact us prior to the start date of the course. This will ensure that we can provide a full refund of your course fees. If there are extenuating circumstances that prevented you from attending a course, please contact our office as soon as possible. If we do not receive any correspondence from you, you will be responsible for full payment of course fees
CEUs
Credits are sponsored by the WI-ADHA