Student Portal

:
Getting Started With Benefits
Initial VA benefit consultation with the Veterans Certifying Official can be set up by calling 715.803.1252. Please bring in military documents such as the DD214(s), NOBE, Kicker, etc.
Understanding Your Benefits
Navigating the Veteran education benefits process by yourself can be an intimidating task. That's why we recommend the first step for every Veteran is to meet with Tou Yang, NTC's Veterans Certifying Official. During this meeting, Tou will:
Help you understand your eligibility and benefits
Review the application and certification process
Discuss how to put your benefits to use
Connect you with your service branch's online education center if you are using federal Tuition Assistance (TA).  Your Educational Services Officer (ESO) or counselor must approve your TA request before you enroll in classes
Submit Documentation
During your initial meeting, you will submit your application to the U.S. Department of Veteran Affairs, and Tou will help request your military transcripts.
Contact Information
We strive to make it as simple as possible for you to take advantage of your military benefits. To start the process, please contact Tou Yang.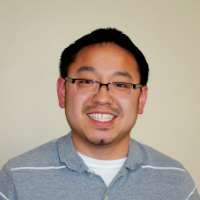 Tou Yang
Veteran Certifying Official / Financial Aid