Student Portal

:
Policies and Guidelines For Veterans
The law requires that educational assistance benefits to Veterans and other eligible persons be discontinued when the student ceases to make satisfactory progress toward completion of his or her training objective.
Students Using the Wisconsin G.I. Bill®
Beginning January 1, 2014, any student using the Wisconsin G.I. Bill®, whether it be the veteran, the spouse or the child of a veteran, must maintain at least a 2.0 cumulative GPA or higher in order to remain eligible for the Wisconsin G.I. Bill® benefits. Should a student using the Wisconsin G.I. Bill® have a cumulative GPA that falls below the threshold of 2.0 at the end of a term, the student may still enroll the following term; however, they will not be able to use the Wisconsin G.I. Bill® at that time. Should the student get their cumulative GPA back to a 2.0 or higher at the end of an unqualified term, the student will be re-certified for the subsequent term by the institution/school.
There is no appeal process for use of the Wisconsin G.I. Bill®.
Sap Guidelines for Students Using the Following Federal VA Benefits
Individuals using any of the following benefits will need to follow the guidelines listed below:
Ch. 30 – Montgomery G.I. Bill® Active Duty
Ch. 31 – Vocational Rehabilitation
Ch. 33 – Post 9/11 G.I. Bill®
Ch. 35 – Dependents' Educational Assistance
1606 – Montgomery G.I. Bill® Selected Reserve
1607 – Reserve Educational Assistance Program
Veteran Benefit Certification Probation
A student will be placed on Veteran Benefit Certification Probation if less than a 2.0 cumulative grade point average is earned at the end of that semester of enrollment. A student will be reinstated to good standing when the cumulative 2.0 grade point average is earned at the end of a semester of enrollment.
Veteran Benefit Certification Suspension
A student will be placed on Veteran Benefit Certification Suspension if less than a 2.0 cumulative grade point average is earned at the end of each of TWO consecutive semesters of enrollment. No enrollment will be certified to the VA while on Veteran Benefit Certification Suspension.
A student on Veteran Benefit Certification Suspension has the right to appeal by completing the Veteran Benefit Certification Suspension Appeal form and supply the required documents.
Satisfactory Academic Progress Appeal Form for Veteran Benefits
Guidelines for Veteran Benefit Appeal
An appeal for a student's first Veteran Benefit Certification Suspension will be granted with the completion/submission of the appeal form and required documents.
Appeals for subsequent suspensions will only be approved if a student showed progress during the appeal semester AND attained a minimum term grade point average of 2.0 during the appeal semester. Any appeals not meeting these guidelines will be denied and certification for a student will not be processed for one semester.
Title 38 USC 3679 (E) Compliance
In accordance with Title 38 US Code 3679 subsection (e), Northcentral Technical College adopts the following additional provisions for any students using U.S. Department of Veteran Affairs (VA) Post 9/11 G.I. Bill® (Ch. 33) or Vocational Rehabilitation and Employment (Ch. 31) benefits, while payment to the institution is pending from the VA. Northcentral Technical College will not:
Prevent the student's enrollment
Assess a late penalty fee to
Require student secure alternative or additional funding

    Deny their access to any resources (access to classes, libraries, or other institutional facilities) available to other students who have satisfied their tuition and fee bills to the institution
To Qualify for this provision, such students may be required to:
Provide Chapter 33 Certificate of Eligibility (or its equivalent) or for Chapter 31, VA VR&E's contract with the school (VA Form 28-1905) by the first day of class
Return of Unearned Tuition Assistance (TA) Funds Policy
Return of Federal Tuition Assistance:  Military Tuition Assistance (TA) is awarded to a student under the assumption that the student will attend school for the entire period for which the assistance is awarded. When a student withdraws, the student may no longer be eligible for the full amount of TA funds originally awarded. To comply with the new Department of Defense policy, Northcentral Technical College will return any unearned TA funds on a prorated basis through at least the 60% portion of the period for which the funds were provided.
TA eligibility will be recalculated for students who fail to attend, drop out, withdraw (officially or unofficially), or are dismissed prior to completing greater than 60 percent of the enrollment period. The enrollment period is computed from the "classes begin" date to the "last day of classes" date. TA funds are earned proportionally during an enrollment period, with unearned funds returned based upon when a student stops attending.
How Is Your Tuition Assistance Recalculated
Recalculation is based on the percent of aid earned using the following formula:
Number of days completed ÷ Total days in the Enrollment Period = percentage of TA funds earned
100% of Tuition Assistance (TA) received will be returned if the student withdraws within the first 5% of the class start date.  If a student withdraws after the first 5% of the class, the student's official withdrawal date is used to calculate earned percentage of TA.
The Department of Defense requires that the college return any unearned TA applied to institutional charges. The student will then owe the college the amount that was returned.
Credit for Military Training and Experience
Students with military experience and training may qualify for college credit toward their degree.  NTC reviews military transcripts and awards credit based on recommendations from the American Council on Education.  Get started by visiting Credit for Prior Learning to submit your military transcript and to learn more about NTC's other transfer and test out options.
Contact Information
We strive to make it as simple as possible for you to take advantage of your military benefits. To start the process, please contact Tou Yang.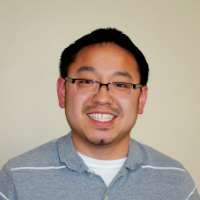 Tou Yang
Veteran Certifying Official / Financial Aid
GI Bill® is a registered trademark of the U.S. Department of Veterans Affairs (VA). More information about education benefits offered by VA is available at the official U.S. government Web site at https://www.benefits.va.gov/gibill/.