Apprenticeship is an earn while you learn opportunity. Apprenticeship combines on-the-job training and related classroom instruction, all while getting paid!
Apprenticeship allows you to grow into your profession while learning the skills needed to succeed in a high-demand career. Apprenticeship is a unique workforce solution for both employers and job seekers.
Explore NTC's apprenticeships programs and find the one that fits your needs!
How Does Apprenticeship Work?
Apprenticeship is a partnership between:
The apprentice works with a variety of skilled workers for a specified number of year/hours.
Each apprentice is required to take designated related instruction throughout their apprenticeship, usually provided through the technical college. Typically, apprentices attend school for eight hours every other week (72-hours per semester) and receive a normal hourly salary while attending class.
Apprenticeship training may also require additional courses, usually offered on evenings or weekends.
Ready to Get Started or Want to Learn More?
In order to get started, you must meet the application requirements for your specific apprenticeship program. For more information about the process, contact Katie Metko, Apprenticeship Manager.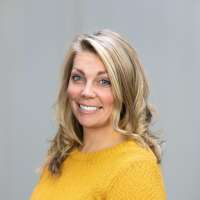 Katie Metko
Apprenticeship Manager
Katie provides coordination for the apprenticeship programs and provides service to our business partners for apprenticeship training solutions.