Located in Antigo, Wisconsin, NTC's Wood Technology Center of Excellence is a one-of-a-kind, 27,000 square foot facility dedicated to preparing students for careers in the forest products and woodworking industry. Through a combination of cutting-edge technology and industry-driven curriculum, our graduates are ready for a field that boasts over one million jobs nationwide.
Our students have access to $1.5 million worth of state-of-the-art design software and manufacturing equipment, allowing them to learn about product design and engineering, quality assurance, material science, manufacturing and sales.
Three Post-Secondary Programs
Four post-secondary programs are offered at the Wood Technology of Excellence.
Industry Based Training
The Wood Technology Center of Excellence isn't used exclusively for our academic programs. The facility also acts as a hub for high-quality, industry based training sessions for leading wood manufacturing companies. When a training need is identified, we develop a customized session and then bring in the right industry experts to facilitate it.
Examples of trainings include: Dry Kiln Operation, Hardwood Lumber and Log Inspection, CNC Router Operation, Moulder Technician Training, Softwood Lumber Inspection, and Custom Furniture Design & Construction.
For more information on NTC's current Continuing Education courses or to schedule a training, please contact Logan Wells at 715.623.7601, Ext. 7794 or wells@ntc.edu.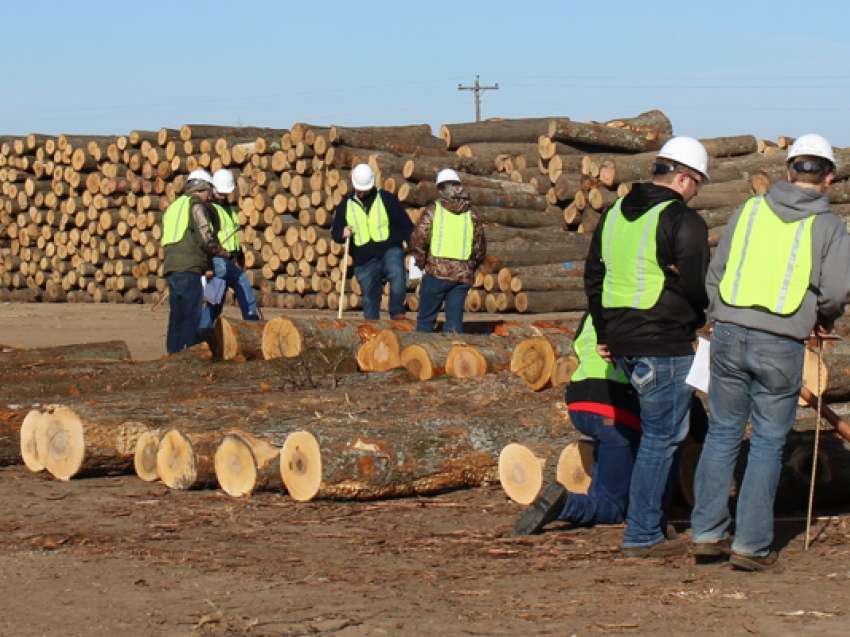 The Furniture Design & Craftsmanship track of the Wood Science Associate Degree provides the foundational knowledge and skills necessary to produce hand-crafted furniture.
Strength Properties Tester
A Strength Properties Tester allows students to compare different wood types in order to choose the right materials, based not only on how they handle stress and strain, but also to ensure safety and comply with standards.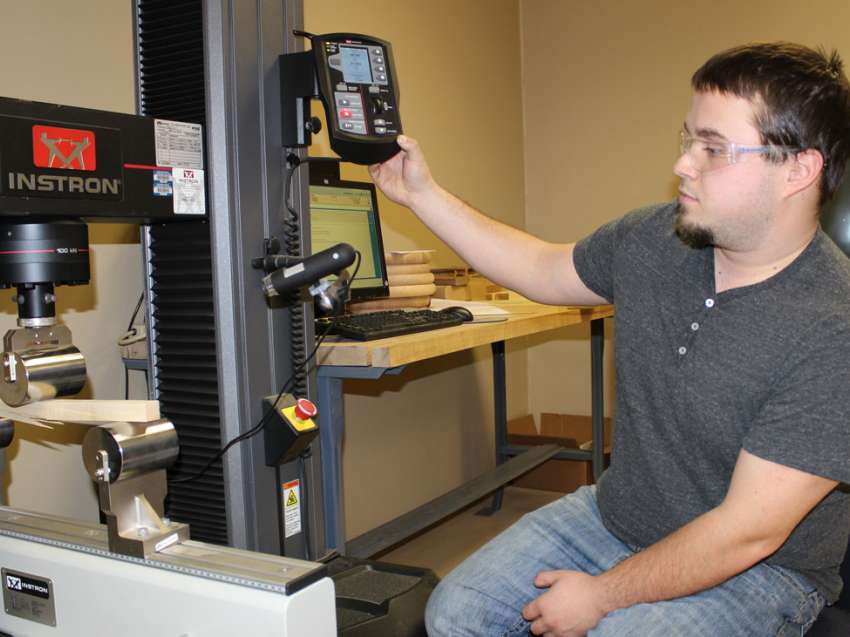 High-Tech Equipment
Students use high-tech precision equipment, including Optimizing Ripsaws, which are designed to increase production, provide better feeding accuracy and maximize lumber yield.