K–12 Staff Resources
Academies & Start College Now
Academies and Start College Now offer the opportunity for students to take college-level courses while still in High School.
Academies
Academies provide an opportunity for students to take a group of college-level courses related to their future career plans. Through partnerships between NTC and high schools throughout our district, students are able to either earn a degree from NTC or earn a significant number of credits toward a degree, all at no cost to the students. In addition, to ensure their success, participants receive dedicated support from NTC's Academy Specialist. Courses are offered through the Start College Now program and require school district approval.
Resources
Start College Now
The Start College Now program allows high school students to take college courses at NTC. The process is very similar to Youth Options Students looking to take courses in the fall semester must turn in the application by March 1. For spring courses the due date is October 1.
Resources
Have Questions?
Please contact Crystal Witt-Whybrow with any questions relating to Academies or Start College Now.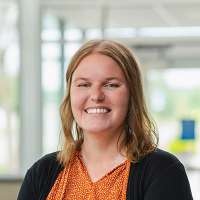 Crystal Witt-Whybrow