K–12 Staff Resources

:
Financial Aid
Financial Aid Nights
Financial aid can be complicated and confusing, but it doesn't have to be. At high schools around the country, the financial aid night has become a common fall event. With financial aid becoming more complex, many high school counseling offices are in need of assistance.
Northcentral Technical College is pleased to provide high schools within the NTC district with a free financial aid information session. The main purpose of this event is to simplify the complex financial aid process for prospective college students.
Request a Financial Aid Information Session for Your School
This session will provide families with information on all of the Federal and State grants, scholarships and loan programs available through the FAFSA. Key information and requirements on filing the FAFSA are covered. The presentation is approximately 20 minutes followed by a FAFSA filing workshop.
Register for a Free Financial Aid Information Session
Please allow one week for scheduling from the date of your request submission to allow time for NTC to confirm your request and schedule a date.
While every effort will be made to schedule the session on the date requested, please note: your registration does not guarantee your requested date.  
FAFSA Help Videos
The following videos are a production of the Financial Aid Office at Northcentral Technical College and are intended to assist families with working through the financial aid application process. Here you will find information and tips to help you along the way.
Free Application for Federal Student Aid
The introduction provides you with information on what you will need to complete the Free Application for Federal Student Aid. We're letting you know everything you need before you even think about filling out the form.
Completing a FAFSA Application
Filling out the FAFSA application can be intimidating to complete with so many questions and challenging to understand, which is why we created a question-by-question walkthrough of the 2021-2022 FAFSA. We'll take you through the questions on the form, and explain what is being asked for and how to answer.
Things to Do After Filing Your FAFSA Form
After filing your FAFSA, there are still some things left for you to do. Stay involved in the financial aid process from start to finish. Here is a short list of things for you to review and do as you wait to hear from your school's financial aid office.
Have Questions?
Please contact Jeff Cichon with any questions related to Financial Aid.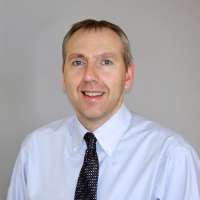 Jeff Cichon
Director of Financial Aid
Jeff provides leadership, accountability, and daily management of the Financial Aid Office. Jeff and his team of financial aid specialists strive to create and maintain an attitude of quality customer service to students and families.