K–12 Staff Resources
Financial Aid
Financial Aid
Financial aid can be complicated and confusing, but it doesn't have to be. At high schools around the country, applying for financial aid has become a common fall event. With financial aid becoming more complex, many high school counseling offices are in need of assistance.
Northcentral Technical College is pleased to provide high schools and their students with resources that can help navigate the process.
FAFSA Information Sessions and FAFSA Filing Workshops
Students who will be an incoming college freshman can submit the FAFSA starting on Oct. 1 of their senior year in high school. All students seeking financial aid must complete a FAFSA. Since some financial aid is provided on a first-come, first-served basis, it's a good idea to submit the FAFSA as close to the date it opens (Oct. 1) as possible.
FAFSA Nights Events at NTC
FAFSA Nights at NTC are events designated to assist current high school seniors, prospective college students, and current college students with completing the Free Application for Federal Student Aid (FAFSA).  Navigating the world of financial aid can be confusing; therefore, NTC's financial aid staff will be available to answer your questions and assist you with completing the FAFSA.
College Goal Wisconsin
College Goal Wisconsin is affiliated with a national event that provides free information and assistance to families who need to complete the Free Application for Federal Student Aid (FAFSA®) the federally required form for students seeking financial aid, such as grants and loans. Completing the FAFSA is the first and most important step in qualifying for aid to help pay for college.
College Goal Wisconsin will be available in both the traditional in-person format as well as provide a virtual option this year to assist students and their families in completing the 2023-2024 Free Application for Federal Student Aid (FAFSA).
NTC's Wausau Campus will again serve as a host site for two in-person events this coming fall on Monday, October 17 and Tuesday, November 15. Each event starts promptly at 6 p.m. Please enter campus through the Main Entrance.
College Goal Wisconsin is also providing virtual FAFSA completion events that will occur on the following dates:
Wednesday, October 5, 2022
Wednesday, October 12, 2022
Wednesday, October 19, 2022
Wednesday, October 26, 2022
FAFSA Help Videos
The following videos are a production of the Financial Aid Office at Northcentral Technical College and are intended to assist families with working through the financial aid application process. Here you will find information and tips to help you along the way.
Completing a FAFSA Application
Filling out the FAFSA application can be intimidating to complete with so many questions and challenging to understand, which is why we created a question-by-question walkthrough of the 2022-2023 FAFSA. We'll take you through the questions on the form, and explain what is being asked for and how to answer.
Things to Do After Filing Your FAFSA Form
After filing your FAFSA, there are still some things left for you to do. Stay involved in the financial aid process from start to finish. Here is a short list of things for you to review and do as you wait to hear from your school's financial aid office.
Have Questions?
Please contact Jeff Cichon with any questions related to Financial Aid.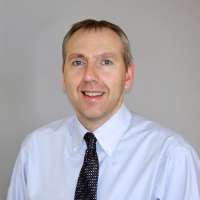 Jeff Cichon
Director of Financial Aid
Jeff provides leadership, accountability, and daily management of the Financial Aid Office. Jeff and his team of financial aid specialists strive to create and maintain an attitude of quality customer service to students and families.